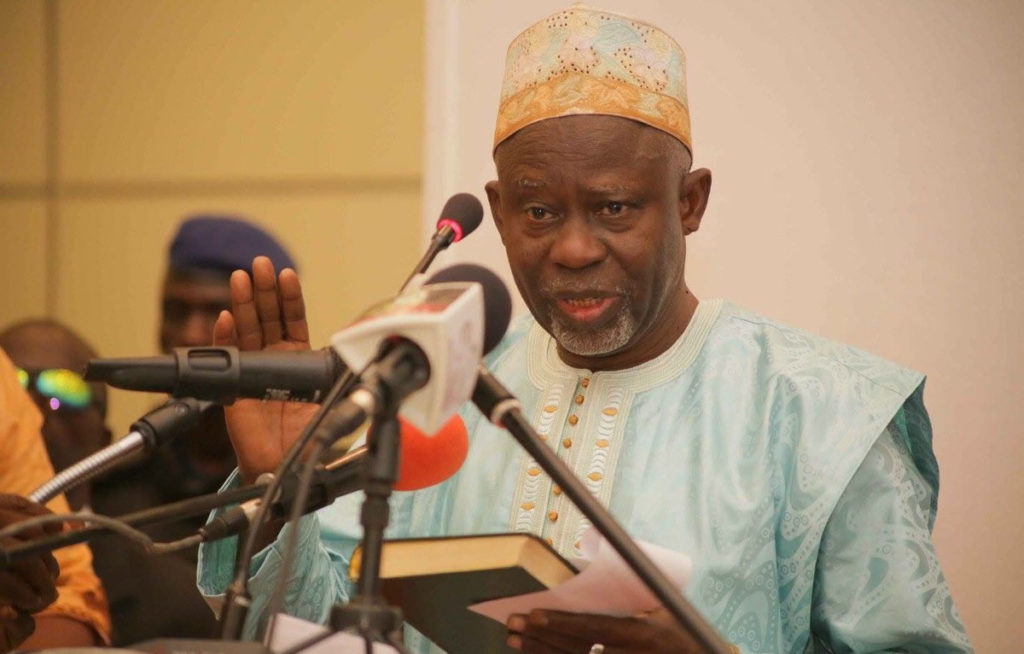 Lawyer Ousainou Darboe, leader of the opposition United Democratic Party, has vowed to sue Gambian diplomat Ousman Rambo Jatta for allegedly accusing him of being an accomplice in fatal shooting of three police officers while on duty last Tuesday night.
Speaking at a news conference on Saturday at his party bureau in Manjai Kunda, Darboe told reporters: "I have already started consulting lawyers about the outrageous statement made by (Ousman) Rambo Jatta that I am an accomplicce in the issue of Sukuta -Jabang traffic light shootings that took place on Tuesday 12th September, 2023. I am in consultation with lawyers to seek legal advise about it."
Ousman Rambo Jatta, a Gambian diplomat currently based in South Africa, has not responded to Darboe's lawsuit comment.
Three police officers who were on duty at Sukuta Traffic Light were gunned down last Tuesday.
Two police officers were killed and a third seriously injured.
A man identified as Ousainou Bojang from Brufut Bojang Kunda has been arrested over the deadly incident.
He was arrested in neighbouring Senegal after fleeing the country to the Casamance region.
Reporting by Adama Makasuba