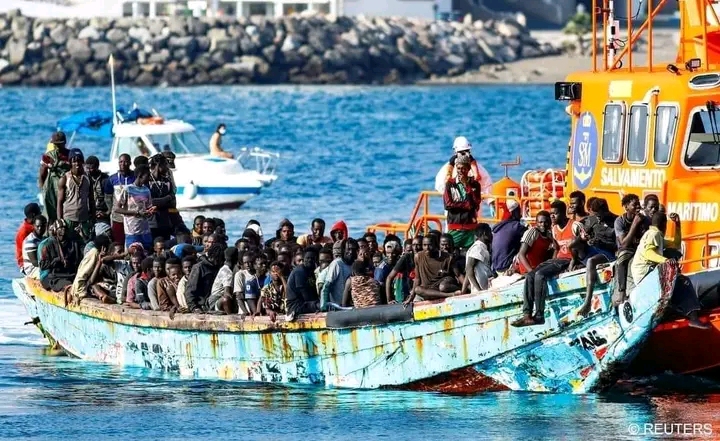 At least 83 Gambian migrants have been rescued by the Spanish Civil Guards after leaving shores of Mauritania.
The Gambian migrant group are among 107 African migrants including 40 minors who were rescued over the weekend in Tenerife.
Speaking exclusively to Gambiana Italy-based Gambian migrant activist, Ebrima Drammeh, said the boat was rescued five days after departing from Mauritania for Spain.
"The migrant boat left Mauritania five days ago with one hundred and seven people and eighty-three of them are Gambians," Drammeh told Gambiana.
According to him, the wooden boat was rescued by the Spanish Civil Guards after they arrived in Tenerife in Spain.
The Gambia, one of the smallest countries in African, has seen a large section of its young population embarked on this dangerous journey through the Mediterranean Sea to Europe.
The journey known locally as 'backway' is a route many Gambian youths have taken as they seek to better their lives in Europe.
Reporting by Adama Makasuba