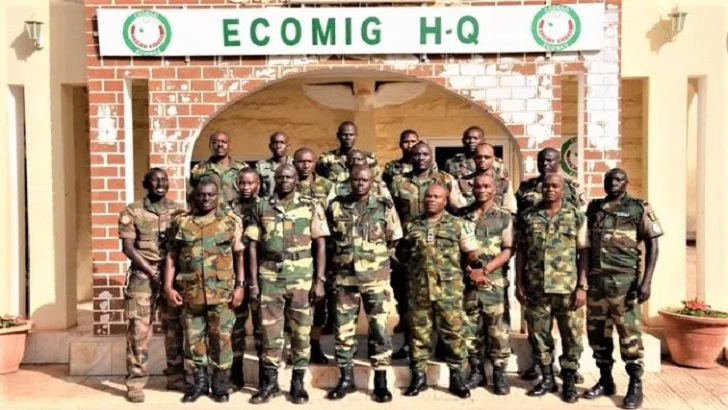 Ecomig peacekeeping forces in Gambia will transform into a police mission after the December 2 presidential election.
The Barrow government on Saturday at an Ecowas virtual summit requested for the extension of the Ecomig mission in The Gambia to 12 months.
The request was granted and the military mission will transform into a law enforcement mission after the presidential election in December.
Four Ecowas countries — Côte d'Ivoire, Ghana, Senegal and Togo — have agreed to send police units to The Gambia once ECOMIG becomes a police mission.
"It [ECOWAS authority] expresses its gratitude to Côte d'Ivoire, Ghana, Senegal and Togo for agreeing to contribute Constituted Police Units to ECOMIG, and the European Union for its financial and technical support," Ecowas said in a statement.