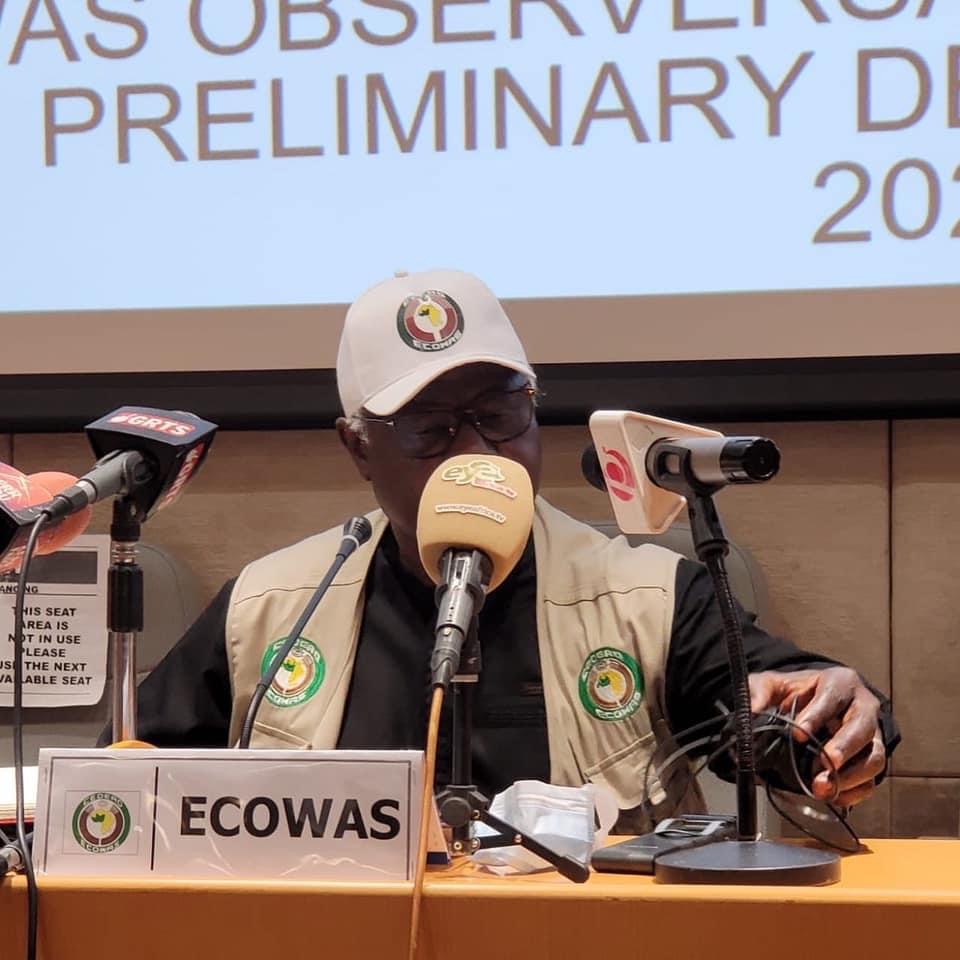 The Ecowas election observer mission has confirmed that the December 4 presidential election was "calm and peaceful".
The head of Ecowas team Earnest Bai Koroma, former president of Sierra Leone, said the electoral process was without major incidents.
Speaking at a news conference today (7 December) Mr Koroma congratulated president-elect Adama Barrow who won with a landslide victory.
He said: "Despite the controversies, accusations and counter-accusations and rejection on the early Sunday (5 December) results by the three presidential candidates, Ecowas mission confirms that the electoral process was calm and peaceful with no major incidents reported."
Mr Koroma said the country needs to heal and urged the president-elect to reach out to his opponents to build an inclusive government.
He added: [Ecowas] invites the incoming president to increase efforts to meet the challenges of social stability, economic recovery, democratic governance and consolidate peace and security in an inclusive manner."
The country has been on edge since the main opposition leader Ousainou Darboe rejected the election citing irregularities.
His supporters clashed at his residence yesterday with riot police as they protested the election results.
Reporting by Adama Makasuba