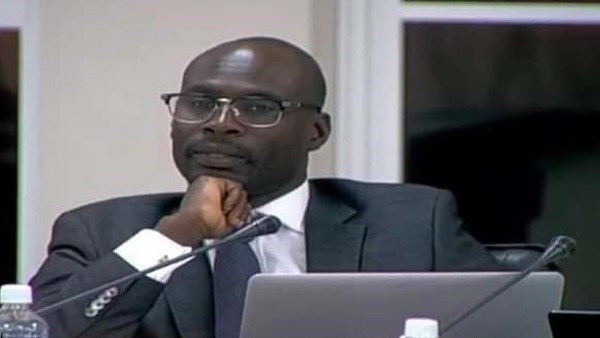 Essa Faal has expressed regret for quarrelling with American-Gambian Youtuber and comedian Ebou Bah who is widely known as Baba Jah.
Faal and Bah got into a heated argument on Saturday night which resulted in Bah being allegedly assaulted. They were both charged for disorderly conduct by the police
Faal, the former lead counsel of TRRC, has issued a statement to his fans and supporters.
He said: "I am sure that many of you are alive to the ugly incident between myself and the person who goes by Chapacholly.
"I am deeply saddened by the incident and the fact that I found myself in such a terrible situation. As this has agitated too many people and divided many of us politically, I sincerely regret that I was the subject of the whole saga."
Faal continued: "As a leader and a devout Muslim I hold firmly unto the virtues of forgiveness. Baba Jah/Chapacholly has apologized to me and asked for forgiveness. I have forgiven him. I am now prepared to move on with my life and business.
"I know that many before me have suffered worse. I am certain that many more will come my way for as long as I continue to be concerned about the matters that affect our people.
"I have persevered against jeers and insults all along and will continue to do so in complete decorum and decency. By the Grace of God, all shall be well in the end- Inchallah (sic).
"I now leave this matter behind me. I will not talk to the press about this and crave your indulgence to respect my position."
Reporting by Adama Makasuba