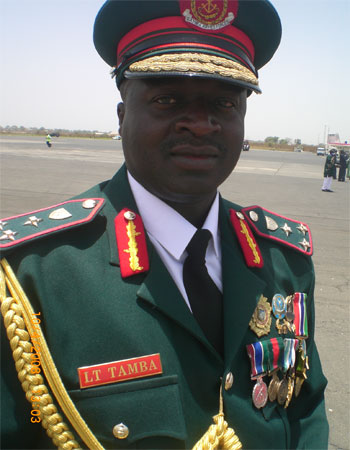 Former chief of defence staff, Lang Tombong Tamba, continues to stand his ground against giving direct answers to the TRRC lead counsel Essa Faal's questions as he entered into his second day of testimony.
Mr Tamba has been in a war of words with the Commission top lawyer since he started his testimony on Monday. Yesterday's hearing had to be halted by the Commission's chairman after it descended into a bitter dispute.
But it seems the mediation efforts behind closed doors have not worked. Thursday's hearing also descended into another row.
The disagreements centred on the foiled 2006 attempted coup against the Jammeh regime and the testimony of Bunja Darboe one of the convicted coup leaders.
Mr Tamba told the Essa Faal: "Counsel this is why you and I will be going back and forth, if you say this is the truth then what is the truth?"
Reporting by Adama Makasuba