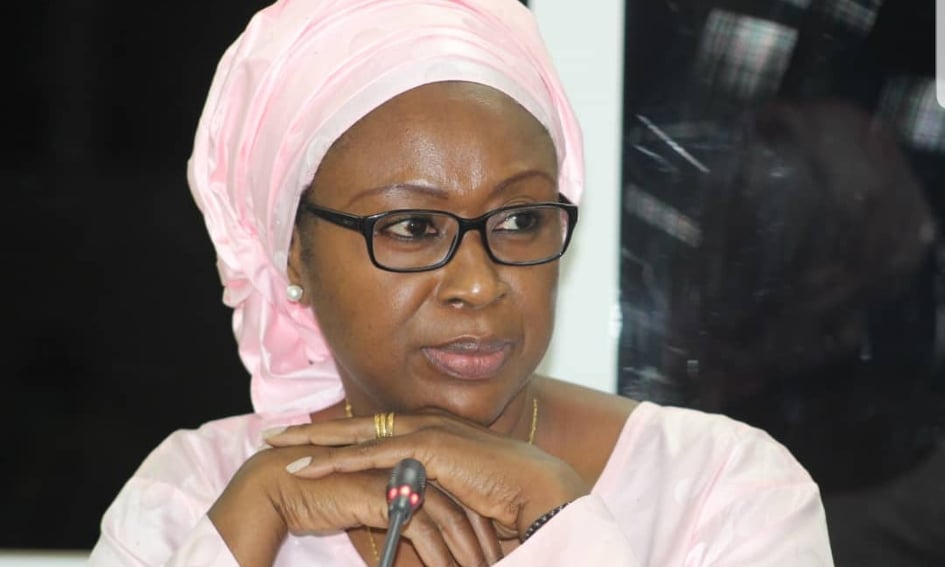 Mama Fatima Singhateh, former Jammeh's Attorney General and Minister of Justice, has defended the politically motivated trial and imprisonment of opposition leader Ousainou Darboe and his executive as "lawful".
Ms Singhateh, who gave a feisty testimony to the Truth, Reconciliation and Reparations Commission (TRRC) on Thursday, said Lawyer Ousainou Darboe and his colleagues were convicted "in accordance with the nation's law".
Darboe and Co were jailed for three years in 2016 after staging a protest condemning the death in custody of Solo Sandeng at the NIA and demanding that his body be handed over to his family.
The former attorney general was called in as a witness to shed light on several high profile human rights violations by the Jammeh regime including the Darboe and Co trial and whether the former president improperly interfered with the judiciary.
Singhateh was asked about all of this under oath by the TRRC deputy counsel Haddy Dandeh Jabbie.
In a combative and bad tempered manner that overshadowed her testimony, Ms Singhateh replied to the deputy lead counsel's question about political interference in the Darboe case:
"That's not true. That's false information," adding "It's absolutely false and for your information and for the information of the Commissioners and the members of the public, that case was prosecuted in accordance with the law. He [Ousainou Darboe] was convicted according to law."
"That conviction was upheld by the Supreme Court of The Gambia according to law", she said, adding: "That's not within my knowledge because I know I didn't interfere with the judiciary to deny them bail. They are entitled to bail if the offence is bailable
"Perhaps one thing you need to understand is that once an opinion is approved for prosecution, it remains with the purview of the DPP to exercise his discretion to prosecute any case."
Ms Singhateh was clearly rattled by the the questions the TRRC deputy counsel was asking her and her answers were opinionated, combative, and occasionally disrespectful.
On the question that opponents of former president Jammeh were denied bail and detained for longer periods than the law had prescribed.
Ms Singhateh said: "I did not and I have not micromanaged the DPP. If a matter is bailable it's obvious anybody is entitled to it. I can tell you that I didn't instruct the DPP either way."
Ms Singhateh, who's now working for the United Nations as a Rapporteur, denied any wrongdoing and claimed that their works at the Ministry of Justice were done in accordance with the law.
Reporting by Adama Makasuba