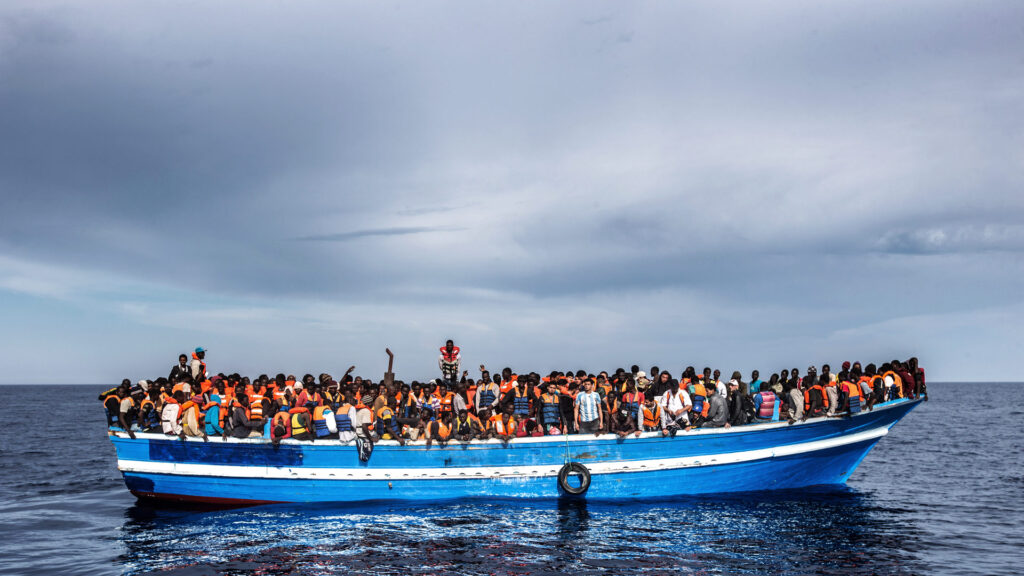 The families of a missing boat carrying Gambian migrants heading to Europe are asking for support from the Barrow administration to help trace the whereabouts of the wooden boat.
The boat is reported to have left The Gambia's coastal town of Gunjur on 8 November 2021 for Europe carrying dozens of migrants but gone missing since then.
Fatou Ceesay, who has a relative on the boat, told Gambiana: "I didn't have any idea as to when they left but I was told they left on the 8 of November, but right now we want the government to help us know their whereabouts and their conditions."
Mustapha Jatta, who also has a relative onboard the boat, appealed to the Barrow government to help engage other governments in a bid to trace the boat.
"We cannot hold the government responsible for this though they have a part to play but they are not solely responsible for this. But we want their help. We want the government to engage the Mauritanian and Moroccan governments about the boat," he said.
Mr Jatta added: "The boy is my cousin; our fathers share the same mother and father but I live in Busumbala but he lives in Kubariko which is behind the airport."
He explained that: "There came a time we couldn't understand the boy but he used to stay with his boss in Manduar because he was an apprentice learning how to drive a vehicle.
"So, from time to time he would abandoned the home according to one of his cousin's brothers for two to three days but he used to stay with his boss at Manduar.
"But this time he went out like a week we didn't see him and they called me to inform me that the boy has left the compound for two weeks now and no one knew his whereabout and I called his number but it was not going through.
"And that was the time we realised that he has left [on the boat] with one of his friends he worked with on this journey [to Europe]," he continued.
The Gambia is among the countries which has the largest number of migrants using the dangerous Atlantic sea route to Europe known locally as "backway route".
Many have lost their lives on this dangerous route as most of the boats are unseaworthy and usually overcrowded with no means to call for help.
The ministry of Foreign Affairs and the International Organisation for Migration (IOM) have been contacted for comments.
Reporting by Adama Makasuba
Editor's note: We have a small favour to ask. We'd like to thank you for putting your trust in our journalism this year – and invite you to support our fundraising campaign. Every contribution, however big or small, powers our journalism and sustains our future. Thank you. Donate here: https://gofund.me/cf970c54