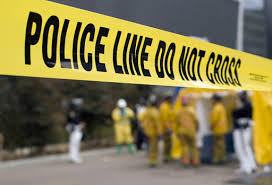 A man has been arrested for murder after fatally beating a 10-year-old boy with a stick.
The incident happened on Monday in Farafenni, North Bank Region (NBR).
The 22-year old suspect, identified as Mutal Gaye and is known to the victim, had a bitter argument with the boy before picking up a stick to hit him according to report.
"Unfortunately, as the suspect hit the little boy with the sick it suddenly pierced into his (boy) rib and he started bleeding profusely," an eyewitness told The Point newspaper.
The boy was rushed to Farafenni General Hospital hospital in critical condition but died a day after from his wounds.
Police in Farafenni have launched a murder investigation and the suspect is in custody pending a court hearing.