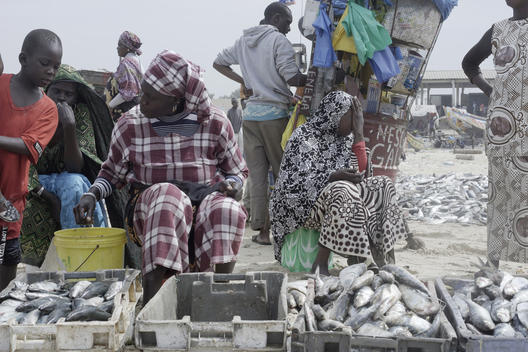 Exclusive: The fishing sector in The Gambia has suffered huge losses due to the coronavirus pandemic.
The sector, which is dominated by women, has seen growth disrupted and debt soared as the country grapples with the economic cost of the pandemic.
They are now calling on the government to give them support in order for their businesses to recover.
They say they need to pay their loans in order to run their businesses.
Haddy Cham, who sells fish at the Serrekunda market, says "before I used to sell a basket of fish but now I struggled to sell a quarter of a basket of fish because if people who are supposed to buy don't have money they will not bother to come and buy from us."
Lala Gassama, another fish seller, says Covid-19 has crippled the fish business saying "since in the morning I am here selling but no customer has come to buy a fish, and it's this business I depend on to pay school fees and help my family."
Data from The Gambia Government shows that over 200,000 people are directly or indirectly dependent on artisanal fisheries for their livelihoods including fish buyers, processors, boat builders, fuelwood collectors, and other ancillary activities.
According to the data, the artisanal sector is the major supplier of fish as food for the Gambian populace and raw material for commercial fish processing plants.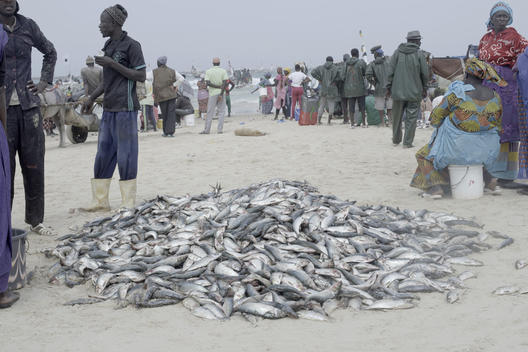 The sector provides direct employment to 1,410 head fishermen and 4,694 assistant fishermen.
Meanwhile, president of Banjul Beach Fish Smokers Association, Ajaratou Mai Sonko, laments that their businesses were seriously disrupted "because middlemen from Senegal are no more coming to buy from us as borders were closed.
"The business is very poor and bad now. There was a serious scarcity of fish because all the fishermen were gone home."
Ms Sonko, who has been supporting her family with her business, says they encounter lots of challenges now because they had to travel to Casamance to buy fish and transport it back for resale.
"Fish is so expensive now because there is still a scarcity of fish," she says.
"There is a huge loss in profit for us since the start of the coronavirus."
She pleads to the government to "give them a supporting hand to help our businesses to recover from the impact of the coronavirus. We are financially bankrupt."
Jainaba Sallah, also a fish seller, says she is indebted as her business nearly crumbled.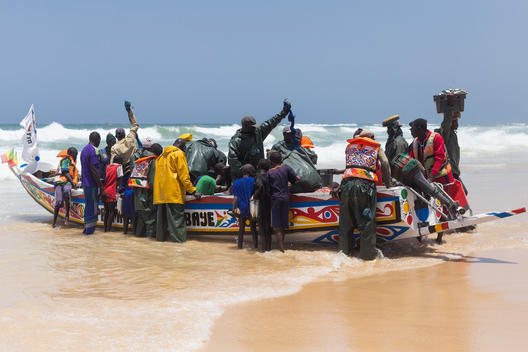 "I have children to feed and school from this business and since the start of the Covid-19, I have almost lost D75,000 in profit because I cannot leave my family to go hungry. I am indebted and I am finding it so hard to pay back my debt," Ms Sallah says.
Ramou Cham says: "We have not received any relief package from the government and we have written to the state for help and they promised us, but nothing has been seen yet."
Abdou Kolley, an economist, said "The country's artisanal being largely dominated by women, targeted support would have been challenging because they largely operate as individuals.
"With the restrictions that came with the COVID19 pandemic, this has affected business activity of these women, reducing incomes and affecting livelihoods."
Meanwhile, a study conducted by Isodal, a Ghana-based firm on the impact of Covid-19 impact on the natural resources sector in five English-speaking West African countries including The Gambia, shows that the fisheries sector is among the most badly affected by the Covid-19 pandemic.
Lamin Nyabally, a consultant for the firm, said "Those in the fish production and marketing were badly affected in terms of opportunities, sales, distributions, income and profitability."
Reporting by Adama Makasuba