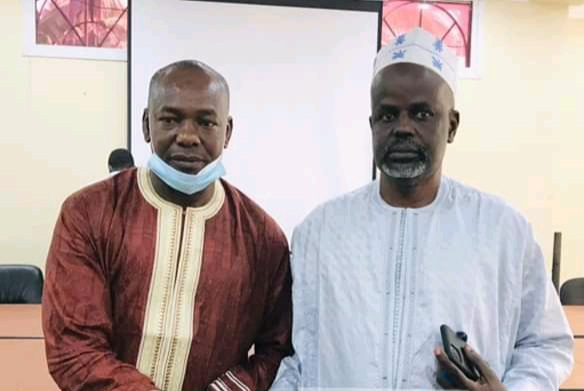 One of former president Yahya Jammeh's hitmen today sought forgiveness from Imam Baba Leigh during a reconciliation ceremony.
Omar Jallow, known as Oya, had already admitted his involvement in serious human rights violations including extrajudicial killing and torture.
Mr Jallow expressed regret for his actions against Gambians and urged serving soldiers to be careful of the orders they execute.
"I feel Imam Baba Leigh is an elder of the nation and he can be my father and I was misled to torture him. So, I deem it necessary to come to him and apologise as we are all Gambians," he said.
"I seriously regret what I did to him and every minute of my life I am regretting it. I'm grateful to have [the opportunity] to seek apology from the Imam."
"I am ready to apologise to all the people I have hurt. That's my intention and aim. That's why I didn't run away, I [stayed here] to speak the truth so that they can forgive me," he added.
Imam Baba Leigh told reporters at the TRRC reconciliation ceremony he accepted the killer's apology and that he hoped such human rights violations will not reoccur in the country again.
"Well, I think it was an interesting occasion where the TRRC came with one of the Jungulars known as Omar Amadou Jallow who wanted me to forgive him in their reconciliatory mission.
"He confessed the bad deeds they did to me and he apologised. As Gambians and Muslims, and as a commissioner of the National Human Rights Commission, I see no need to keep my anger. So, I do forgive him and I hope it will never happen again," the Imam said.
Reporting by Adama Makasuba