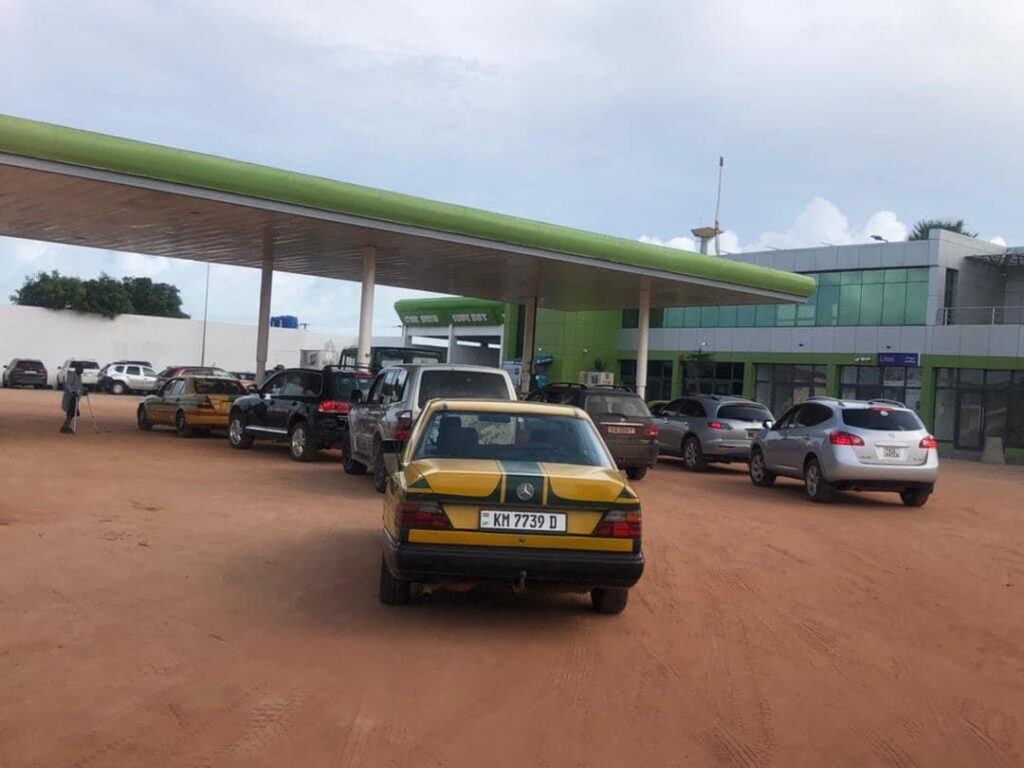 Fuel sales resumed today at petrol stations following Friday debacle that forced off Gambian drivers off roads over shortage of fuel.
The debacle caused transportation problems across the country yesterday as drivers were forced off the roads due to lack of fuel.
The few commercial vehicles plying on the roads doubled up fares.
However, The Gambia Government blamed the fuel shortage on the refusal of petrol stations to sell at government recommended prices.
Government spokesman Ebrima G Sankareh said that filling stations across the country have resumed selling fuel with immediate effect, adding that prices of petrol and diesel remain unchanged.
"The Gambia Government under President Adama Barrow will continue to preside over this crucial sector of our economy with right policies and actions including regular consultations with stakeholders.
"Significantly, the Barrow Government has from January 2022 to date provided at least, 1.3 billion Dalasis in fuel subsidies to help stabilize the prices. The subsidy for September 2022 alone is some 5.6 million Dalasis," he said.
Mr Sankareh added that "since the stoppage at the pumps yesterday, the Barrow Government has been tirelessly working towards the timely resolution of this unfortunate situation affecting the lives and livelihoods of Gambians."
Reporting by Adama Makasuba