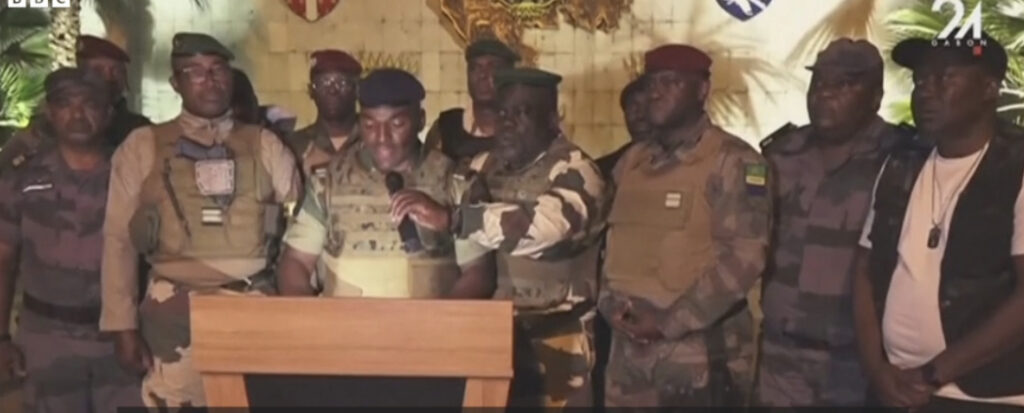 Army officers have appeared on national television in Gabon to say they have taken power.
They said they were annulling the results of Saturday's election, in which President Ali Bongo was declared the winner.
Military officials later said that Mr Bongo had been placed under house arrest and one of his sons arrested for treason.
His overthrow would end his family's 53-year hold on power in Gabon.
Twelve soldiers appeared on television early on Wednesday morning, announcing they were cancelling the results of the election and dissolving "all the institutions of the republic".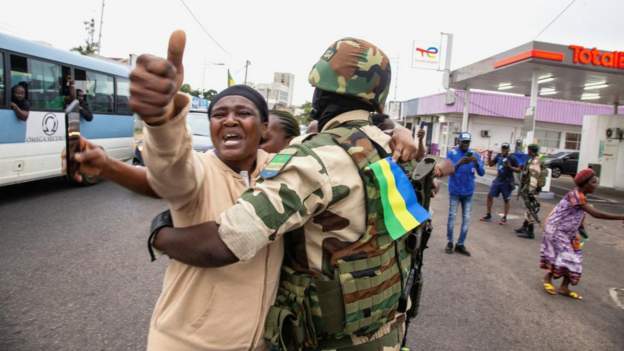 The electoral commission had said Mr Bongo had won just under two-thirds of the votes in an election the opposition argued was fraudulent.
The coup leaders added that the country's borders had been closed "until further notice".
They said Mr Bongo would be replaced by the head of the presidential guard, Gen Brice Oligui Nguema, and that certain officials would "answer for their actions" following an investigation by the "competent authorities".
This is the eighth coup in former French colonies in Africa in the past three years.
(BBC)