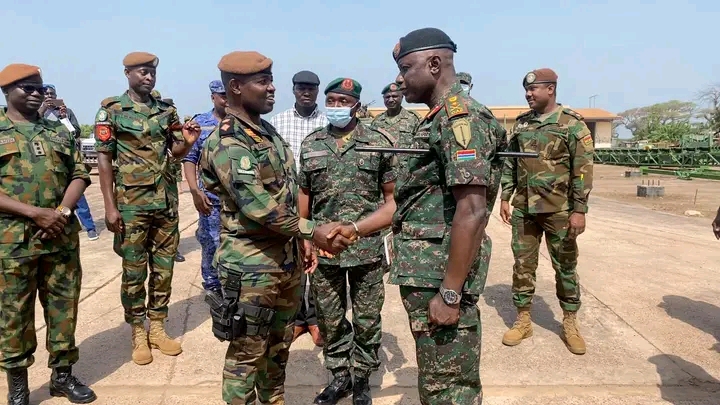 The Gambia army chief of defence staff, Lieutenant General Yankuba Drammeh, has praised Gambian soldiers for maintaining a peaceful civil-military relationship.
The army chief was speaking to troops in Ngogon villlage during a nationwide tour of military barracks and posts.
He also thanked the soldiers for their cordial cooperation with other security services in protecting the country's borders.
Yankuba Drammeh told the soldiers that they have received commendations from the United Nations for their professionalism in peacekeeping missions abroad.
He said plans are in place to increase the Gambia's troop number in peacekeeping missions.
Meanwhile, residents of Kerr Pateh village on The Gambia's border with Senegal expressed their gratitude to the Gambia military high command for providing them with security as the area and it's surrounding villagers are prone to attacks by criminals.
Reporting by Adama Makasuba