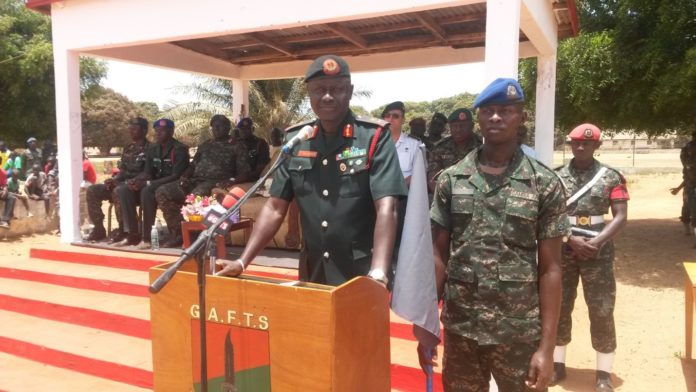 The Gambia Chief of Defence Staff Yankuba Drammeh has urged soldiers to desist from unconstitutional activities.
The top army officer made the call during his New Year Message to soldiers.
"As we gradually welcome the Year 2023, I urge you all to continue remain focused, professional and apolitical in the execution of your sacred constitutional duties.
"We must endeavor to continue to maintain our posture as a reformed Armed Forces that is prepared to execute its constitutional mandate and other assigned roles while at the same time subjected to democratic civilian authority and accountability.
"I urge you all to desist from any tendency to involve in unconstitutional activities that may undermine the good image we have worked so hard over the past years to build for this noble institution – GAF," he said.
"As we celebrate Christmas and look forward to a New Year, I enjoin all of you to equally remember and pray for our fallen comrades for Almighty Allah to forgive their shortcomings and grant them the highest Heavens.
"May each day of Year 2023 be illuminated with abundant peace and security for our great nation," he added.
Reporting by Adama Makasuba