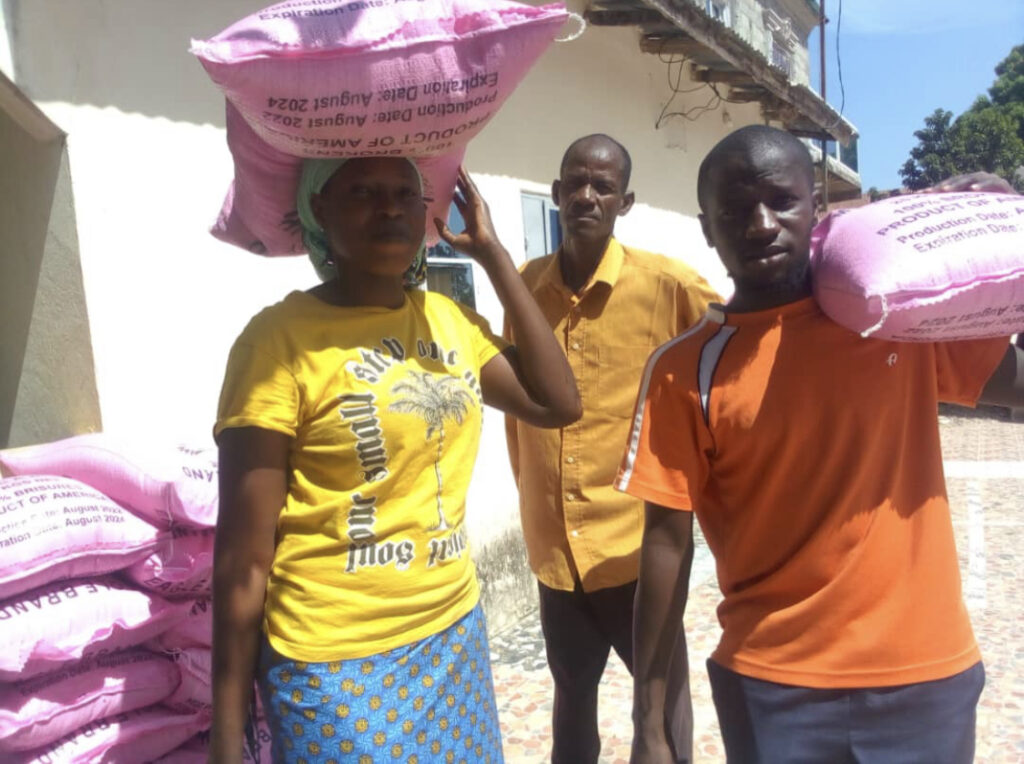 Residents of Kombo Darsilameh village on the southern border of The Gambia have welcomed a food relief package from sponsors in Germany.
Each of the 66 family heads received a bag of rice of 25Kilos, 5 litres of vegetable oil all courtesy of Wolfgang Dahl of the Remis Health Centre.
"Our agricultural food crops are not sufficient to sustain us for a longer period," said Balla Colley, a farmer and one of the recipients of the food package.
"I already plan to buy rice but now that I got a bag of rice and 5 litres of gallon of vegetable oil, I can now save the amount initially budgeted for rice to take care of other expenses for my family. I grow rice and other food crops but the yield cannot sustain me," he added.
Assan Colley, also a beneficiary, said: "I will now buy cooking ingredients because I would have difficulty to buy rice and other ingredients at the same time."
Sunkary Sowe another beneficiary made similar sentiments praising the timing of the food assistance to the community.
James Samuel Jarju, chairman of the village development committee, described the food relief as a humanitarian charity from the Remis Health Centre sponsors based in German who built a health facility for Darsilameh village 25 years ago.
He noted that the food assistance is an extended project of the Remis Health Centre.
The village Alkalo, Musa Balla Tabally Bojang, said: "it can take some families up to a month. We prioritised people who didnt get relief from the previous two years.
"Rice was abundant long time ago but now the produce cannot feed us. This is a welcome gesture for my villagers. My wish is to see that no-one goes to bed hungry."
Reporting by Adama Makasuba