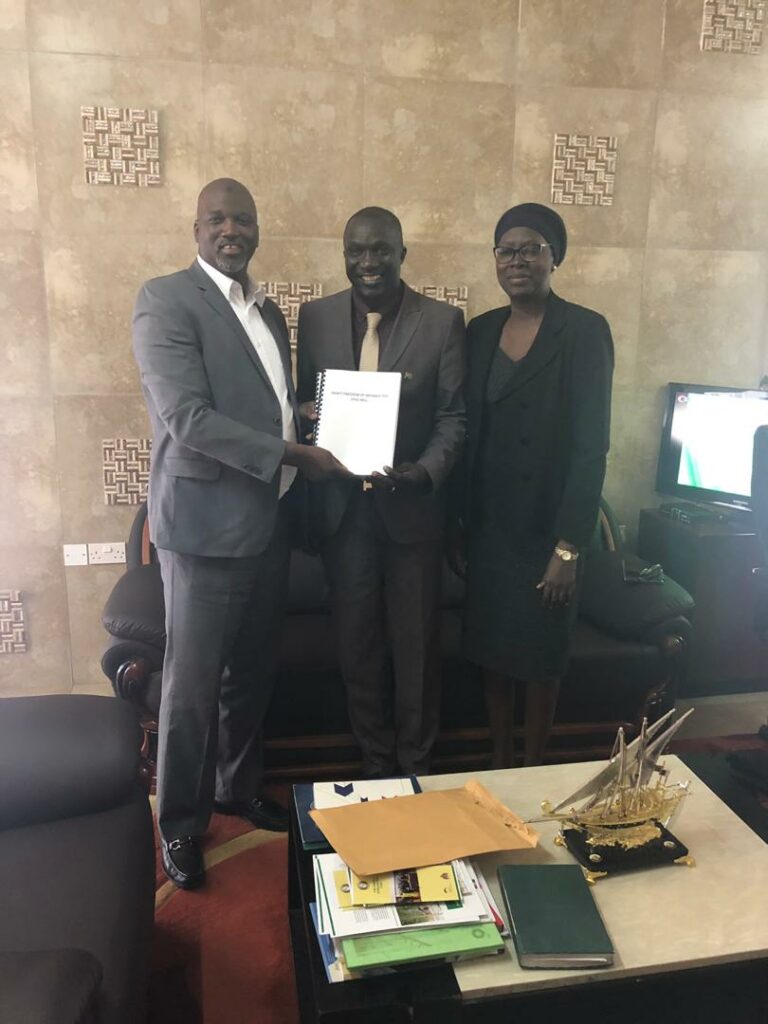 The Coalition of Civil Society Organisation (CSO) in the Gambia on Monday handed over a draft Freedom of Information Bill to Justice Minister, Abubakarr Tambadou at his office in Banjul.
Speaking during the handing over ceremony, John Charles Njie, chairman of the Coalition of Civil Society, said that the draft bill "is part of the contribution of the Civil Society in complementing givernment's effort to an inclusive and citizen-led process of putting in place legislative guarantees for the exercise and enjoyment of right to information".
"The civil society and the government cannot operate in isolation of one another," he said.
Mr Njie said they valued their cordial relationship with the state and sought the commitment and support of The Gambia government.
Justice Minister, Abubacarr Tambedou, welcomed the move by the Civil Society Organisation to contributing to the process of developing policy around issues of freedom of information.
He said: "the government is committed to creating a transparent, pluralistic and democratic society. You can only have that when people have right of access to information."
He said he would continue to work with the CSO to present something before the National Assembly by end of the year.
The handing over was graced by officials of the Gambia Press Union including the president of the Union, Sheriff Bojang jnr.
Meanwhile, the Coalition of Civil Society Organisation is expected to pay a courtesy call on the Information Minister, Ebrima Sillah.
Reporting by Adama Makasuba