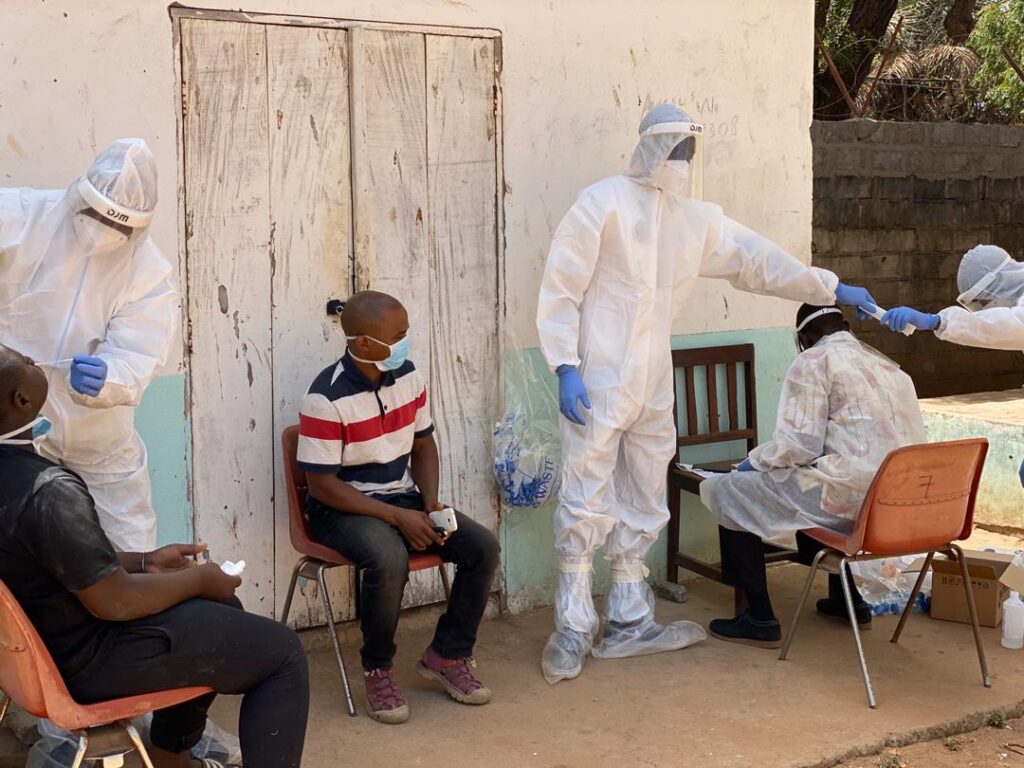 The Gambia is experiencing a fourth wave of the pandemic as Covid cases continue to rise since the festive period.
The Ministry of Health announced today that 416 people have tested positive for coronavirus and 49 patients are discharged from the Covid-19 treatment centres.
The new Covid cases were registered on the 1st, 2nd, 3rd and 4th January 2022, the ministry said.
There were no Covid-19-related death registered.
The total Covid cases since the pandemic began is 10,792 with 343 deaths.
Reporting by Adama Makasuba
Editor's note: We have a small favour to ask. We'd like to thank you for putting your trust in our journalism this year – and invite you to support our fundraising campaign. Every contribution, however big or small, powers our journalism and sustains our future. Thank you. Donate here: https://gofund.me/cf970c54