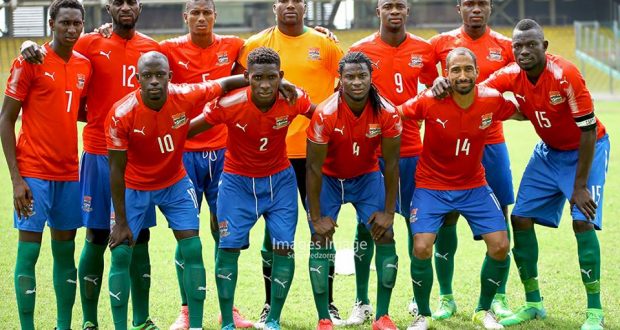 The Gambia Football Federation (GFF) has denied that there is an international friendly match organised between them and Kenya's national football team, the Harambee Stars.
It was reported earlier that the Harambee Stars, who are in France as part of their preparations for the African Cup of Nations, will be playing the Gambia in a friendly match on June 15.
The Gambia national team, the Scorpions, are due in France for a training programme. The Gambia Football Federation has denied the reports but confirmed that they have engaged with a Fifa agent to organise some friendlies but that there is no agreement over a match against Kenya's Harambee Stars.
In a press statement signed by the federation's communications officer, Bakary Baldeh, the GFF said:
"The Gambia Football Federation (GFF) wishes to clarify that contrary to the announcement made by the Kenyan Football Federation (KFF), there is nothing confirmed yet with regard to the proposed international football friendly between the Senior National Team of Gambia and their Kenyan counterparts.
"It is true that the GFF is currently negotiating, with a Fifa match agent, to play friendly matches in France next month, however, nothing is being confirmed yet. There are other options that we are currently studying so it isn't only Kenya.
"The GFF has reiterated that they are not in direct negotiations with their counterparts at the FKF.
"The GFF further wish to clarify that it is not talking directly with the Kenyan FA but rather (through) the said agent who is acting as an intermediary between us."