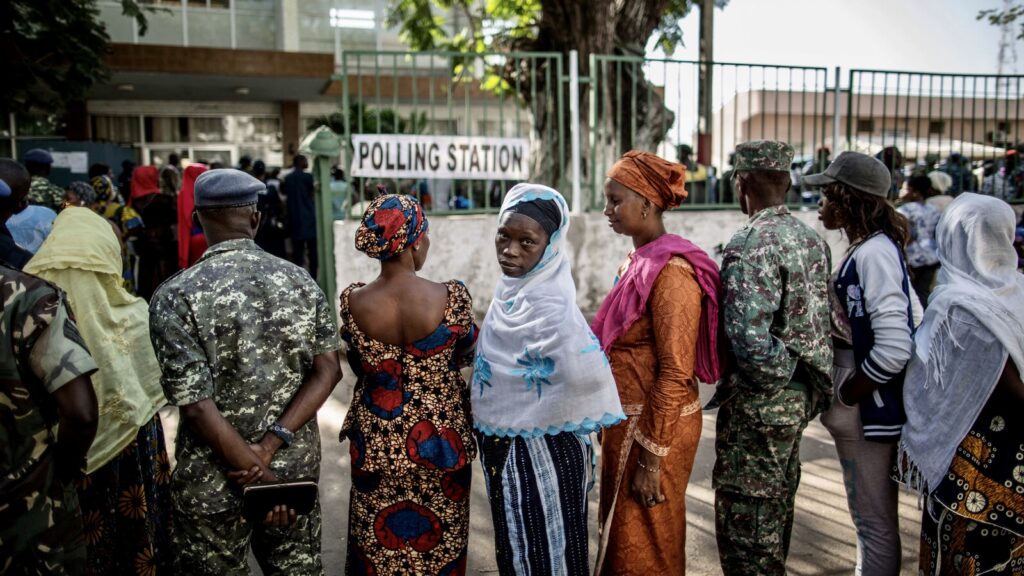 Seven people have been arrested for fraud after attempting to obtain voter's cards by false representations.
Police made the arrest on Monday after an eagle-eye agent at a voter registration centre in Farato alerted them.
"It was during [routine] questioning that some party agents realised that these persons were using fake attestations.
"We have confiscated all the documents. I want to take this opportunity to call on all [Gambian] citizens to be vigilant," a senior police officer ASP Lamin Mballow said.
The registration agent Ebrima Touray told The Standard that one of the accused, Bella Sowe, presented a birth certificate that indicated that she was born in Serekunda while her attestation indicated she was born in Nema, Kiang.
"The said attestation is not signed by any alkalo or seyfo. It only had a stamp and we called the telephone number on the attestation but we were informed it was not allocated."
He said after thorough investigation, Bella confessed that she was not a Gambian.