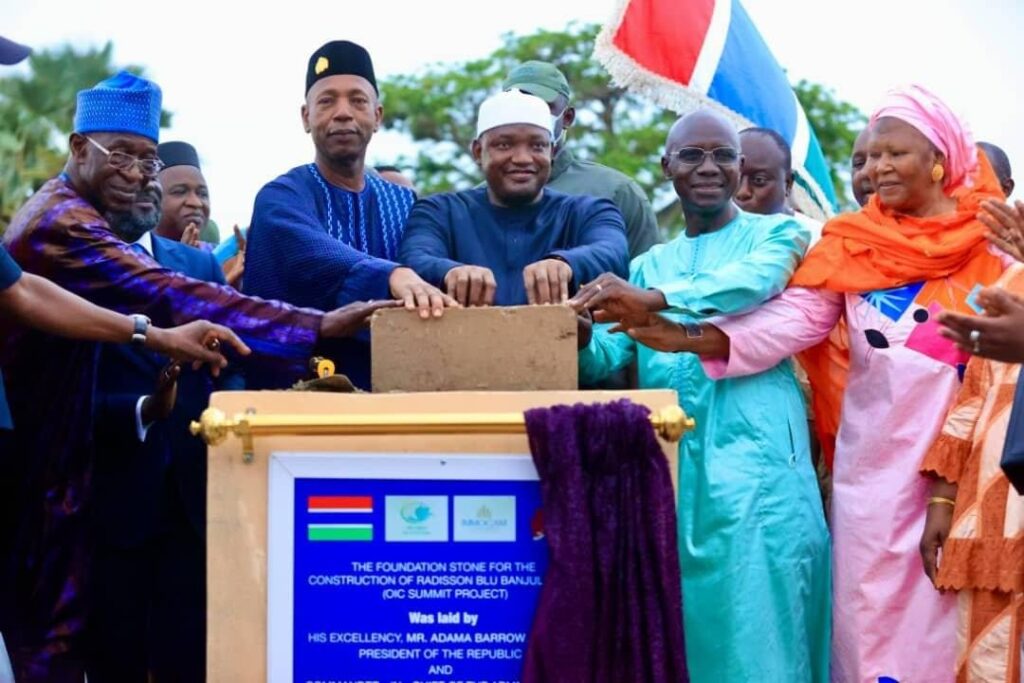 The Gambia's president Adama Barrow has laid the foundation stone of a $100 million five-star Radisson Blu Hotel.
Speaking during the laying of the foundation ceremony, President Barrow
said this is one of the major infrastructure development projects for the forthcoming Organisation of Islamic Cooperation (OIC) heads of state and government summit to be hosted by The Gambia.
"I am particularly excited about the prospective impact of this mega project on lives and livelihoods in the country. With a portfolio of one hundred million dollars (US$100 million), this proposed five-star hotel project is the single biggest investment in the tourism sector since the country attained Independence in 1965.
"More significantly, compared to the other OIC Summit infrastructure projects, it is the single biggest investment portfolio ever of its kind on Gambian soil," he said.
"It is heartening that, within three years, my government has successfully mobilised more than three hundred million dollars (US$300 million) in our effort to host the world's biggest organisation of the Muslim Ummah.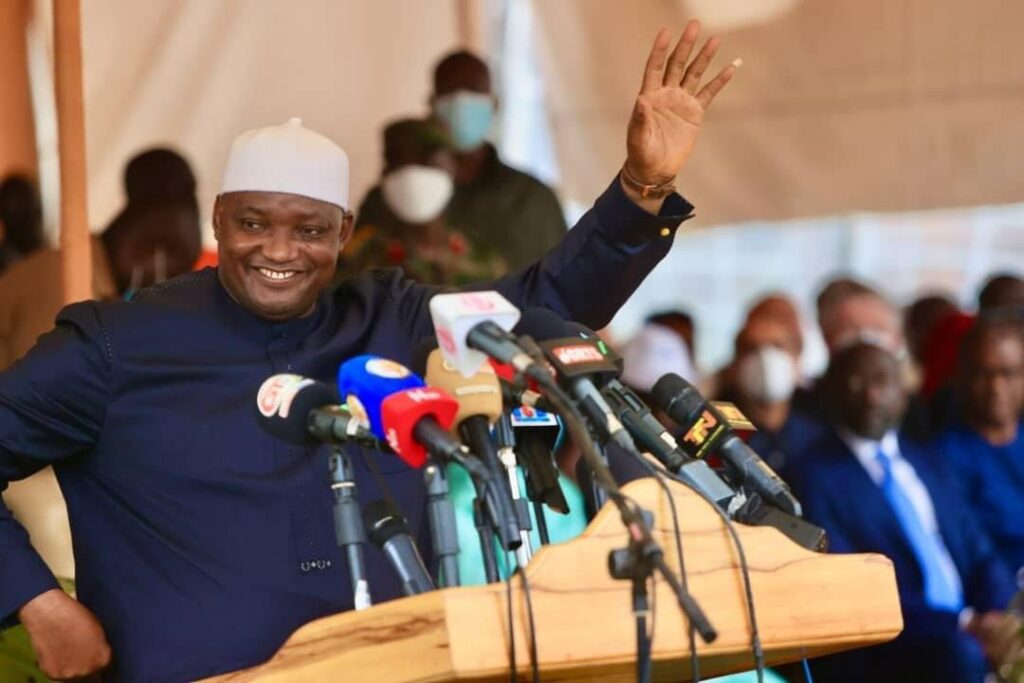 "Heartily too, we are hosting the Summit in accordance with our trademark hospitality as the 'Smiling Coast of Africa'" the president added.
"The five-star hotel that will be constructed on this site will match the Radisson Blu brand in the subregion.
"This incorporates its facilities, architecture, services, and management.
"It will house 400 high-end garden and sea-view guest rooms, as well as VIP suites. It will have royal villas, presidential apartments, meeting rooms, and other event venues.
"In line with our commitment to environmental preservation, the hotel design is environmentally friendly, and features several green zones to protect and maintain the flora and fauna within the area.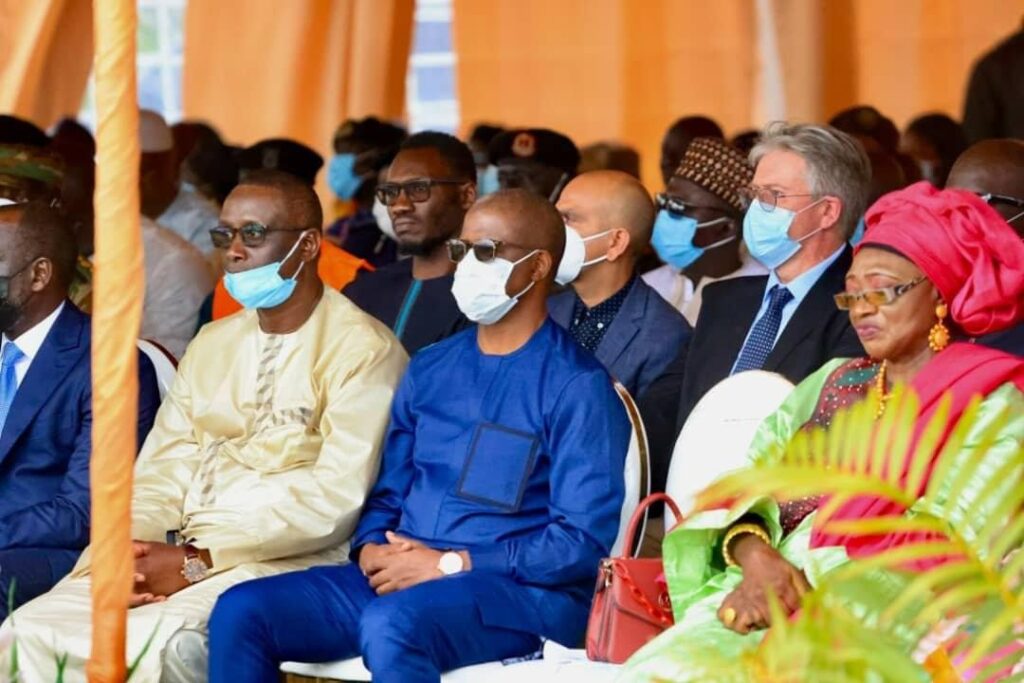 "You will be pleased to know that the new hotel will operate under the management of the world-renowned Radisson Blu brand, as part of an international chain of hotels. Radisson Blu Banjul on the list of Gambian hotels will uplift Destination Gambia to a new level, to rank among the favourite leisure destinations in the world," he continued.
Reporting by Adama Makasuba