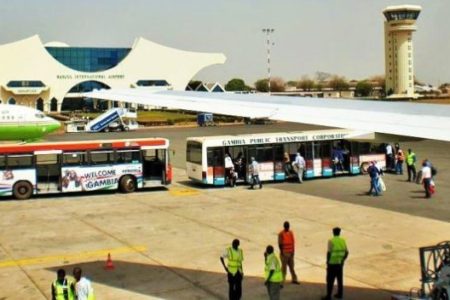 The Ministry of Health has placed new requirements for travellers from 17 hotspot countries for the Omicron variant.
"Passengers from countries considered as hotspot for the Omicron variant will need a negative PCR test report and in addition undergo a PCR test upon arrival at the [Banjul] airport," Modou Njai, director of health promotion and education at the ministry said.
The countries include South Africa, Botswana, Israel, Belgium, Hong Kong, United Kingdom, Germany, Italy, Czech Republic, eSwatini, Lesotho, Malawi, Mozambique, Namibia, Zimbabwe, Angola and Zambia.
"The public is informed that all departing passengers will be required to adhere to COVID-19 testing requirement for the destination countries upon confirmation by the Port Health Officers or airline representatives as might be published," Njai added.
Reporting by Adama Makasuba