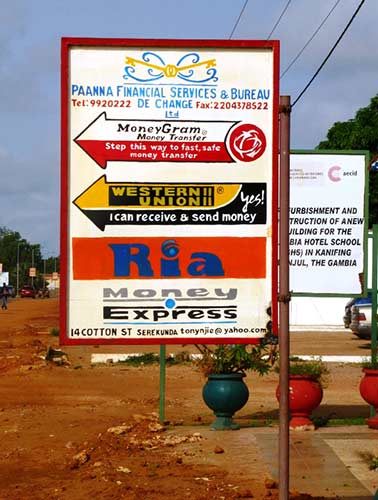 Gambia received US$318 million in direct diaspora remittances between January and November 2019, a senior official of the Central Bank of the Gambia has said.
Karafa Jobarteh, the deputy director at the Foreign Exchange Department of Central Bank of The Gambia, told a Diaspora Roundtable Technical Meeting at the National Assembly complex that the contributions of the diaspora can not be overemphasised and that diaspora remittances account for about 20% of the Gambia's Gross Domestic Products (GDP).
"The remittance volume which recorded $205.6 million, $226.7 million and $277.9 million in 2016, 2017 and 2018 respectively increased to $318.50 million in 2019," he said.
Mr. Jobarteh said the remittance corridors have significantly shifted as the USA and UK have overtaken Spain as the main sources of remittance inflows.
He said the increase in remittances is due to the improved data compilation as well as the renewed confidence in the political landscape of the Gambia.
Mr. Jobarteh added that private remittances continue to improve considerably over the years.
He said an unnamed Gambian money transfer operator is breaking ground in the remittance market as its one of the top five companies.