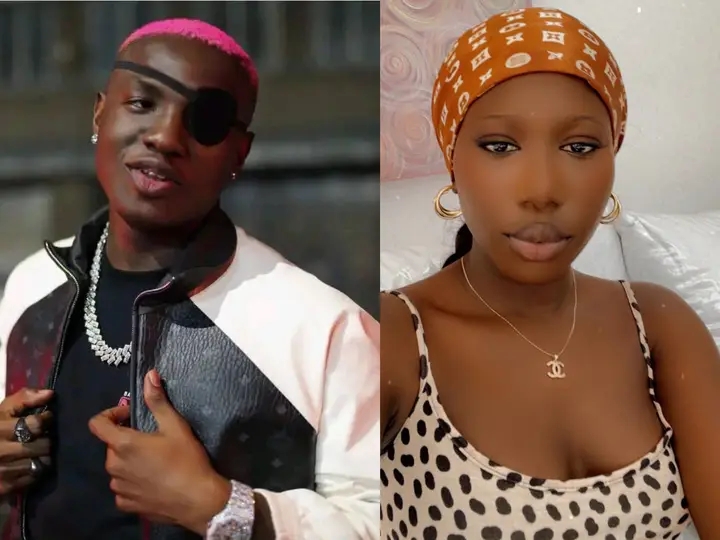 Gambian comedian Tida Jobe has come under the spotlight after she was embarrassed by a Nigerian singer who goes by the stage name of Ruger.
Ruger was brought in to the country to perform by Absolute Entertainment – but his presence in the country has so far attracted mixed reactions among Gambians on social media after an awkward moment on stage with the comedian.
A video widely shared on social media showed Tida Jobe the comedian abruptly jumped on stage, but the singer, Ruger, told her to get off the stage which attracted a loud uproar from the audience – as some could be heard begging the singer to let her perform but others could also be heard blasting the comedian for getting on stage uninvited.
"This is not your stage tonight. Go down. Go down please. Wetin be this. Please get this woman off stage," Ruger abruptly told the comedian, demanding one of the securities to get her off down the stage.
However, Tida Jobe immediately turned the humiliating scene into a comedy show, as she attempted to showcase a Chinese Kunfu moves which was greeted with laughter from the crowd.
Meanwhile, the embarrassing scene has led to heat up debate among Gambians on social media – as some went in the defence of the comedian while others supported the Nigerian singer.
"Tida should respect herself and wait to be invited before jumping on stage anyhow," one them said on social media.
"Ruger is rude period," the comedian supporter said while another supporter added:"sad this is pure rudeness from the artist nobody does that thank God I wasn't there."
But another supporter of the singer said:"So-called Tiktok celebrity thought she's known everywhere in the world. This is good for her."
"The promoter (organisers) should have introduced Tida to him before she stepped up on stage, the artist doesn't know her, he might have taught a crazy or mad person just step in," a man said.
Reporting by Adama Makasuba