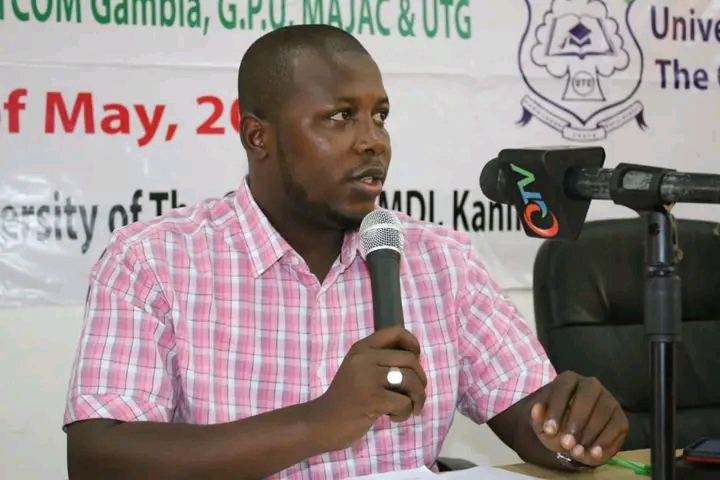 Muhammed S Bah, president of Gambia Press union, has said Gambian journalists still work "under threat of state surveillance and intrusion".
Mr Bah made the remarks during a belated celebration of World Press Freedom Day held at the University of The Gambia Law Faculty Hall on Mile 7, Kanifing.
"In the context of the press freedom situation in The Gambia, journalists still operate under the threat of digital surveillance and digital intrusion due to the existence of an authoritarian legal and technological framework, put in place by the former administration, that still allows unchecked government surveillance of Information Communication Technologies," he said.
"For example, Article 138 of the Information Communications Act gives sweeping powers to national security agencies and investigative authorities to monitor, intercept, and store communications in unspecified circumstances while also giving the national utilities regulator, PURA, the authority to 'intrude communication for surveillance purposes', all without judicial oversight.
"The Attorney General and Minister of Justice, had in 2019, introduced amendments to these provisions of the ICA, in order to provide judicial oversight for the exercise of these surveillance powers, but the National Assembly rejected these proposed amendments, to the dismay of many press freedom and free speech campaigners including the Gambia Press Union, which had fervently advocated for these amendments," he added.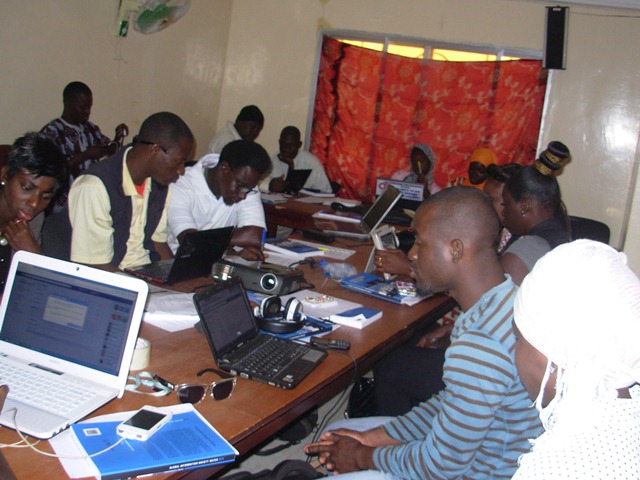 "As a result, unregulated surveillance of citizens, activists, and independent journalists continued, reaching peak notoriety in 2020, when human rights activist Madi Jobarteh alleged that he and others were being targeted by security agencies with surveillance, including of their communications devices, after he was charged with "false information and broadcasting" in accordance with Section 181A (1) of the Gambian criminal code, for statements made in an interview to a media outlet during a Black Lives Matter demonstration in June 2020.
"While the scope of the government's current technical surveillance capabilities remains unknown, it still remains that the government can, when it deems necessary, to arbitrarily exercise its surveillance powers to stifle freedom of expression and press freedom.
"It is thus incumbent that proposed amendments to the ICA, especially provisions that deal with judicial oversight for the exercise of surveillance powers, be reintroduced to the newly elected parliament, for deliberations on its necessity and importance to hopefully facilitate its amendment.
"Furthermore, The Gambia does not currently have a data protection legislation, despite being a signatory to the 2010 ECOWAS Supplementary Act on Personal Data Protection.
"This is vital legislation especially with regards to the protection of reporters, whistleblowers and dissidents.
"The ECOWAS Act requires each ECOWAS Member State to establish a data protection authority that will be responsible for ensuring that personal data is processed in compliance with the provisions of the ECOWAS Act," he continued.
Reporting by Adama Makasuba