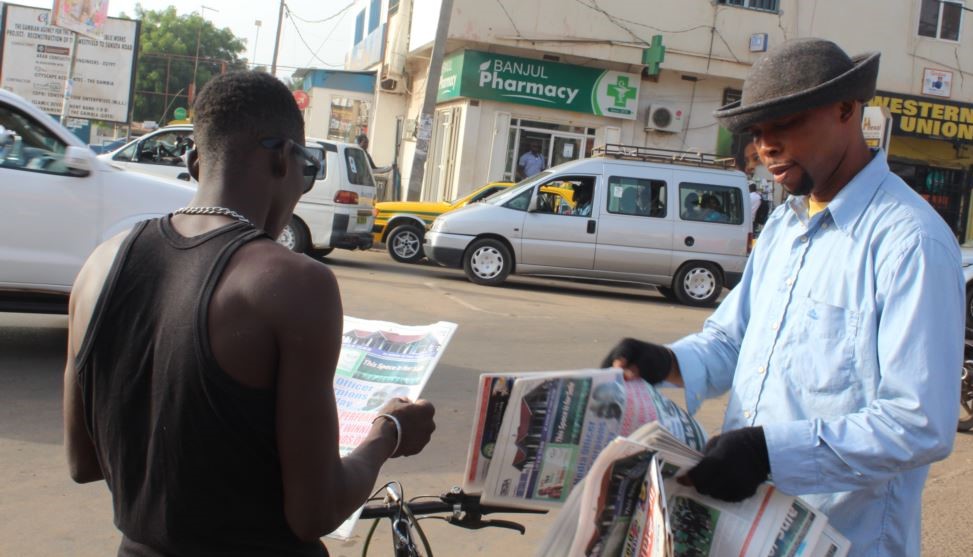 By Adama Makasuba
Gambian journalists have welcomed the new ranking of the country on the World Press Freedom Index, but urged the Gambia government to scrap the bad media laws.
Last month, Reporters Without Borders, RSF, ranked the Gambia 92 from 122nd globally and from 34th to 9th in Africa.
Speaking to Gambiana about the report, local journalists said they welcomed it but called on the state to repeal the bad media laws as "access to information still impedes our journalistic works in the country."
They urged the Barrow-led administration to repeal all the draconian media laws in the Constitution in order to ease the work of the media.
During the 22-year rule of former president Yahya Jammeh, journalism was held siege in a climate of fear, arrest, disappearance without trace and repression.
On May 9, 2017, the Supreme Court of the Gambia ruled that criminal "defamation", "libel" and "false news online" are unconstitutional.
However, the court upheld that "false publication and broadcasting" law as constitutional, and scrap in part the coverage of "sedition" law to only protect the President of the Republic and administration of justice.
Kebba Ansu Manneh, a Gambian journalist, described press freedom as verbose adding "press freedom to me is just a name, but in reality there is little or no press freedom on the ground. In the new Gambia, we have seen the state gagging press freedom."
He lamented about access to information, adding "draconian media laws continues to impede the works of journalists. We still have seditious, libelious, slanderous and defamation laws, and contempt of court, which need to be removed."
Juldeh Njie, a 22-year-old Gambian journalist, welcomed the ranking as commendable development saying "this is really a good move and I am happy and proud as a Gambian to know that now I don't have any restriction to express myself."
She said "I think they are… remember this is a transitional government because going by our history, 22 years of dictatorship and human rights violations and for a transitional government coming on board in less than three years and the country improve on freedom of expression is really commendable."
Another Gambian journalist, Sulayman Waan, said since the coming of Barrow-led administration that the media has experienced freedom of expression
"But access to information," he lamented, "is still a challenge because the stakeholders don't want to give information to the media."
Meanwhile, the Gambia media would observe International World Press Freedom Day on Friday May 3, 2019.