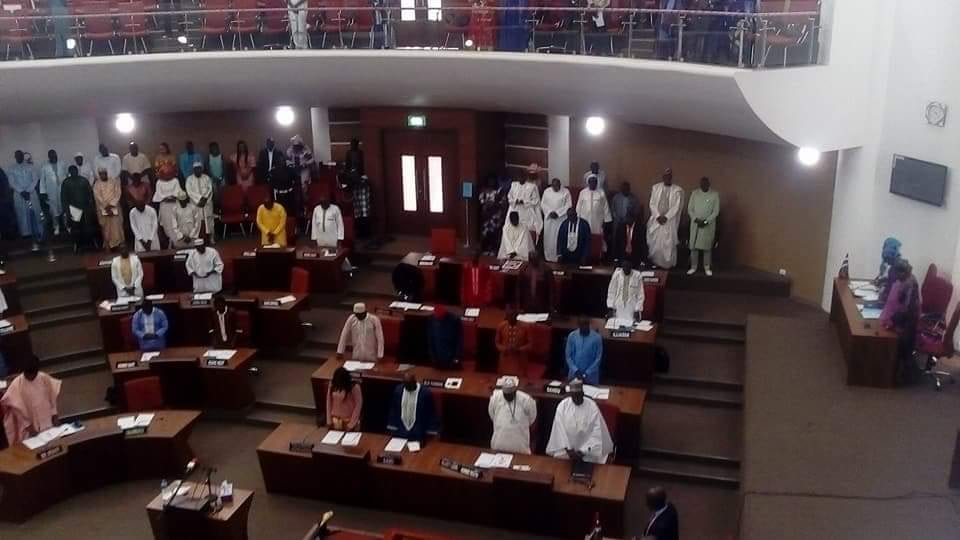 Gambian lawmakers want reintroduction of the death penalty to stop killings in the country.
The MPs demand comes after an assailant brutally gunned down two police officers and seriously injured a third officer. The suspect in the shooting was arrested in Casamance.
Speaking during the parliament's session dedicated to the tragic shooting of the nation's cops, Gibba Mballow, national assembly member for Upper Fulladu said: "I am urging the executive, especially the President to change a little bit. Let him give the bitter taste to those doing wrong. This country has to move and these people are detracting this country, they should be put to book with the hardest punishment. If these people are caught, I am not suggesting they be taken to prison. I am suggesting that we introduce back the death penalty."
Almamy Gibba, national assembly member for Foni Kansala, called for the arming of the Gambian security forces on duty in order to effectively maintain peace and stability in the country.
"The security forces, particularly those mounting at strategic checkpoints, are armed. The Police Act be reviewed to ensure that not only the Police Intervention Unit are armed. The general duty police, drug law enforcement and other security apparatus should be armed on duties," he said.
Kebba Lang Fofana, a nominated MP said: "let's arm our men in uniform. Not only the police but all the law enforcement agencies as well. These are young men shot at close range. It can happen to any of us."
"Let's arm our men. They should be armed. These arms are for them. If security is under threat, where are we now? Let's control our borders and let's control our port to ensure that anything that's coming in can be checked," Jeshwang Sheriff Sarr, national assembly member for Jeshwang added.
Reporting by Adama Makasuba