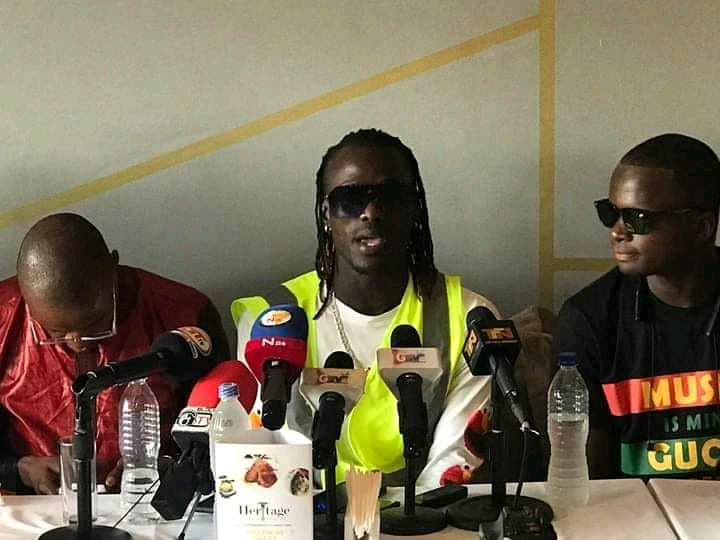 Rising Gambian Afro beat star, Nyancho, has lifted the lid on his frosty relationship with Jolof Art Entertainment Music Label.
Nyancho, who is set to launch his debut album titled Poliso on 19 March at the Independent Stadium, accused the music label of sidelining him and delaying his music career for two years.
"There was nothing between Nyancho and Jolof Art, but the small mistake they did was hiding Nyancho," he told reporters at a news conference on Thursday.
"I signed a two-year contract with Jolof Art and they produced only three music tracks and I played only twice in a whole year under the label. They delayed me that's what I felt," he added.
Meanwhile, he urged Gambians to support one another and stop the infighting.
Nyancho promised to break record on his album launch, claiming that he's the only Gambian artist who sings songs that others don't.
Reporting by Adama Makasuba