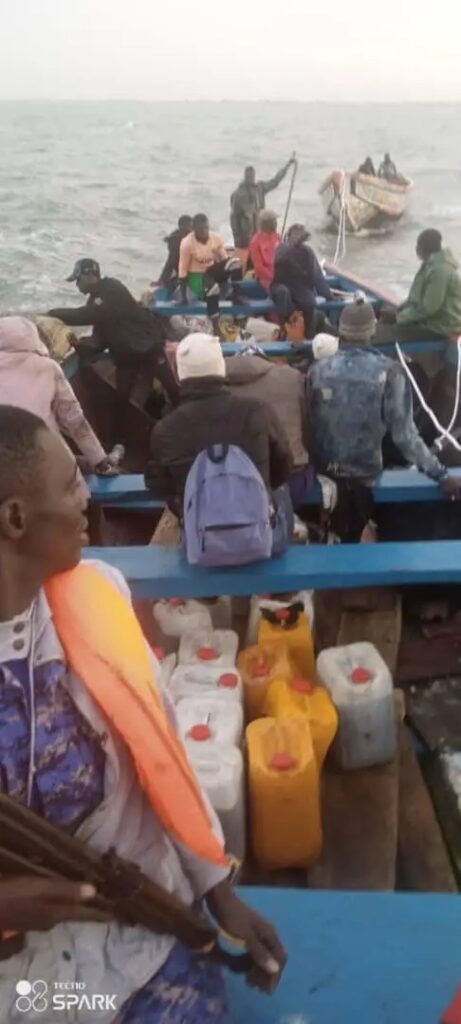 Officers of the Gambia Navy and Gambia Immigration Department have intercepted a migrant boat bound for Europe.
The boat with suspected migrants was intercepted before it could leave the territorial waters of The Gambia.
In a statement The Gambia navy said they launched the operation after a tip-off.
"The boat was suspected of carrying people voyaging to Europe by the sea as irregular migrants.
"Upon interception, a search was conducted and it was confirmed that the occupants were about to embark on the hazardous journey to Europe.
"The boat was also loaded with jerry cans containing fuel for the journey. This comes at the time when the nation is battling the perilous journey the youth folks embarked on to enter Europe."
The operation was carried out with the cooperation of other security agencies including the Common Operational Partnership-Gambia (COP-Gambia), the Migration Management Unit (MMU), and the Spanish Guardia Civil.
Hundreds of young Gambian men and women have made the perilous journey locally known as the backway via the Mediterranean Sea.
Many have died on this journey as they flee poverty and deprivation for greener pasture in Europe.
Reporting by Adama Makasuba