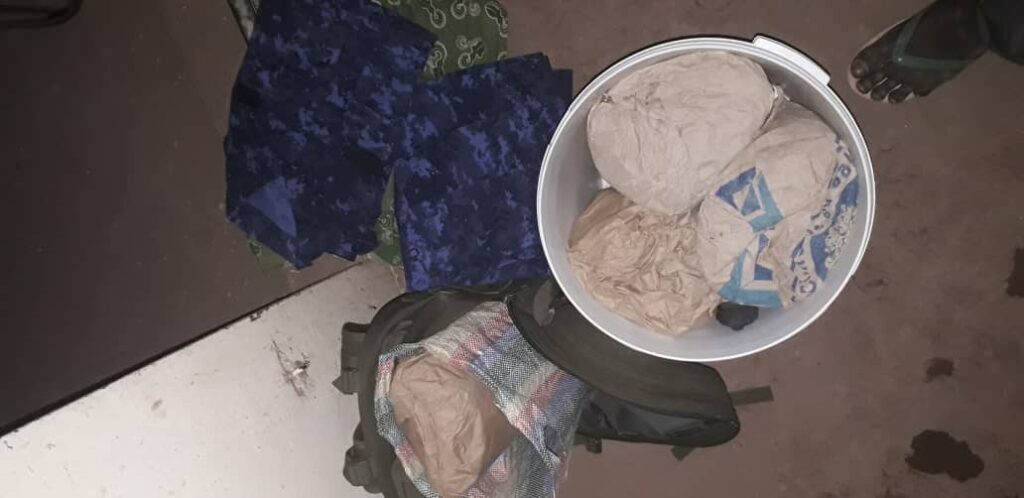 A serving soldier of The Gambia Armed Forces (GAF) suspected of drug trafficking shot at law enforcement officers as he fled a drug raid.
The fugitive soldier identified as Nuha Conteh opened fire after being arrested with a bundle of cannabis, an illegal drug, by officers of the Drug Law Enforcement Agency The Gambia (DLEAG).
DLEAG spokesman Ousman Saidybah said during a routine stop and search at the Kalagi Check Point they discovered the illegal drugs hidden in a paint bucket.
Mr Saidybah said the bucket was seized and the passenger, who identified himself as a soldier, was arrested.
He added that as he was being escorted to the officer in command the suspect took out a pistol "fired a shot into the air to pave a way for his escape. Later, a search was conducted but he could not be traced."
Police have launched a manhunt and warned the public not to approach him.
The Gambia Armed Forces spokesman has been contacted for comment.