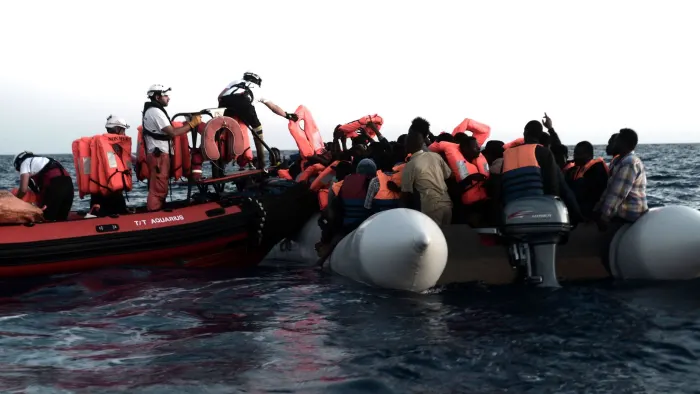 Spanish coast guards rescued 61 African migrants including 29 Gambians off the coast of Canary Island.
The migrants were picked up by Spanish coast guards late in the evening on Tuesday four miles (6.5k) off Arguineguin port in the Atlantic Ocean.
They were transferred to a rescue boat and taken to the Canary Island.
Ebrima Drammeh, a Gambian pro-migrant activist based in Italy, told Gambiana that the boat left the coast of Mauritania for Spain.
"A migrant boat left Mauritania five days ago with 61 people 29 of them are Gambians. There are at least 4 minors among them 60 people saved by Spanish Civil Guards and one man died when they arrived in Gran Canaria," Mr Drammeh said.
He added that one man whose identity has not been revealed died while making the journey.
According to the Spanish authorities, more than 9,589 migrants have arrived in the Canary Islands by sea up to July 31, a 27.3% increase over the same period last year.
Last year, some 4,400 people were lost at sea attempting to reach Spain, according to monitoring group Walking Borders.
Reporting by Adama Makasuba