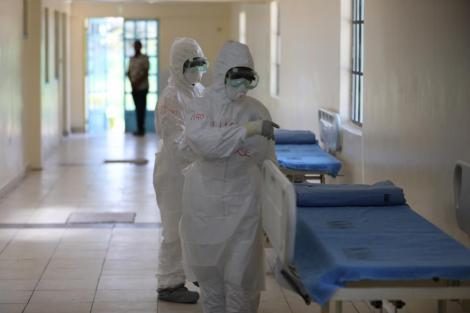 A woman said to have travelled from Senegal's southern region of Casamance has tested positive for Covid-19 coronavirus.
It brought the country's coronavirus cases to 25.
The Ministry of Health's Dr Mustapha Bittaye told a news conference that the patient was in quarantine after returning from southern Senegal's region of Casamance.
"While the first result of her travelling companion confirmed negative, hers was positive," Dr Bittaye said.
Her result test comes days after lawmakers rejected to extend coronavirus lockdown aim at preventing its spread.
However, President Adama Barrow has used emergency powers to extend the nationwide lockdown for another three weeks.
Despite the lockdown and border closures people are still flouting the restrictions and illegally entering the country.
As the Eid holidays loom thousands of shoppers could be seen mingling without any much thought for social distancing rules.
Reporting by Adama Makasuba