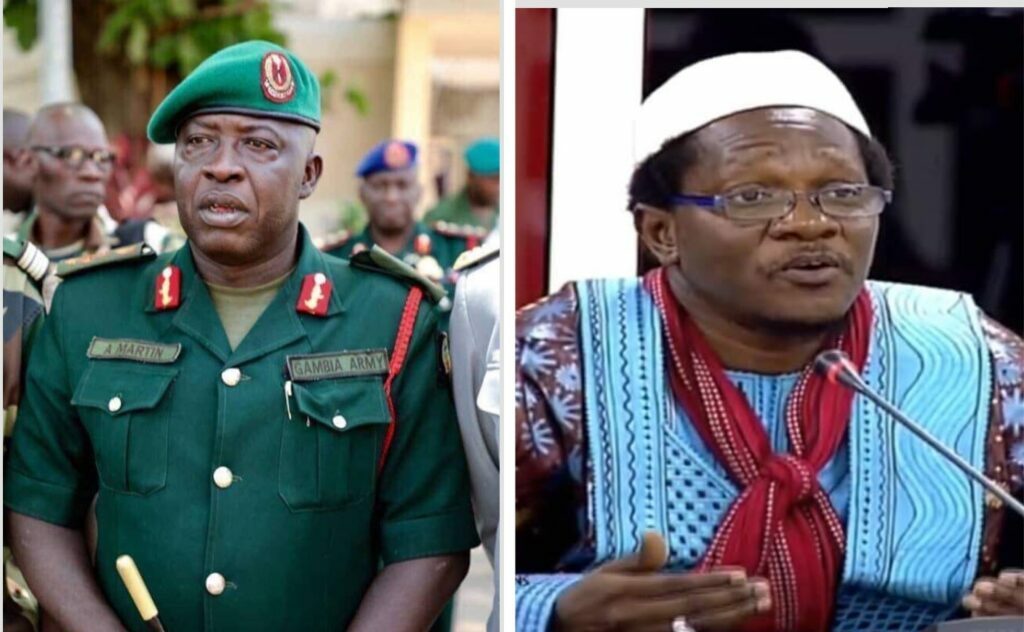 Senior Gambia Army General has defended his role in torturing political detainees in the aftermath of the failed November 11 coup but says "it was the status quo".
Brigadier Genera Alhagie Martin told the Truth Reconciliation and Reparations Commission on Thursday that he won't described his actions "as torture but rather as beating".
Brigdier General Martin had been accused of torture and other degrading and inhumane acts as the head of a torture team by several witnesses who had testified at the Commission.
And while responding to the allegations made against him, General Martin refuted many but accepted torturing the former AFPRC vice chairman, Sanna Sabally, at the notorious Mile Two Prison.
" Beating was the status quo at that time because that time the November 11 had happened and coups and counter-coups were the order of the day," he said.
He admitted to have beaten Sanna Sabally in detention at Mile Two 'mercilessly' saying their interrogation team was ordered by former president Yahya Jammeh.
" He (Sanna Sabally) was beaten, struck and kicked. He was beaten mercilessly, " he confessed.
He said: " when we asked you at that time and you refused to talk you will be beaten until you're proven to be innocent."
Reporting by Adama Makasuba