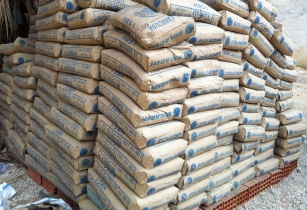 The Ministry of Trade sets price cap on cement in a bid to stop what it called "disproportional increase in the price of cement".
"Government is imposing a price cap on the wholesale price of cement at D285 and a cap on the retail price at D305 with immediate effect," the Ministry of Trade said in a press statement issued on Thursday.
The ministry accused retailers of hiking the price of cement without any justification.
It said the factory price ranged from D265 to D285 while the retail price ranged from D340 to D400 in the past few weeks.
The ministry said it had now reclassified cement as essential commodities and "all importers, distributors and retailers of cement are required to obtain licence from MOTIE with immediate effect in line with the Act [Essential Commodities Act 2015].
"In addition to cement, all importers, distributors and major retailers of the following essential commodities are reminded to obtain licence from MOTIE by 1 of May 2021: rice, edible oil, onions, potatoes, flour, chicken legs and whole chicken."
The ministry said it will prosecute anyone who violate the new price cap on cement.