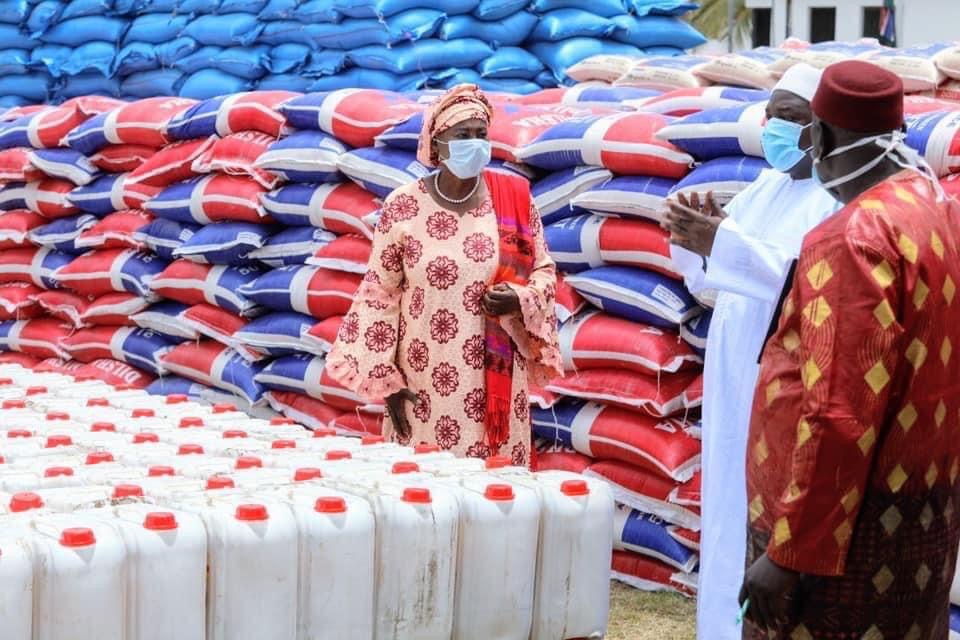 The Finance Minister says everyone in the Gambia including foreign nationals who are found to be needy are entitled to benefit from the government's emergency food support.
Mambury Njie made the statement at a press conference in Banjul on Wednesday.
''As long as you re in the Gambia and in need, you are entitled to the food assistance because President Barrow considers all people in the Gambia, irrespective of nationality, as part of his care and family," the Finance minister said.
Speaking earlier at the press conference, the Vice President, Dr. Isatou Touray expressed ''immense thanks and gratitude'' to the Ministry of Finance and other member ministries of the Cabinet sub-committee on COVID19 for successfully coordinating the response efforts.
She also thanked the President Barrow for initiating the "largest humanitarian food assistance in the history of the country".