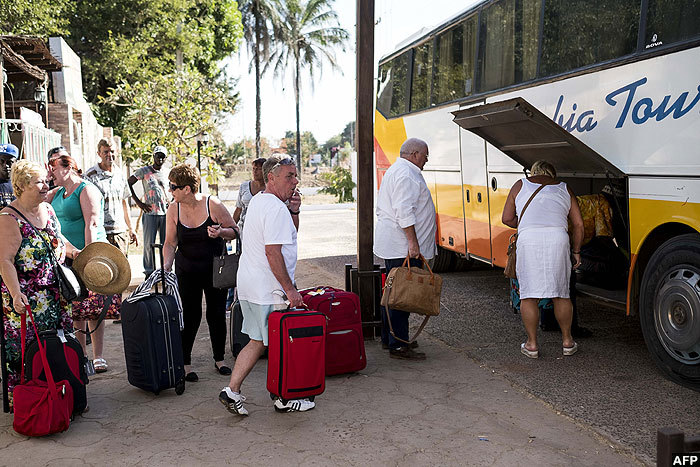 Hamat Bah, minister of Tourism and Culture, has announced that fully vaccinated visitors to The Gambia will not be subjected to quarantine from October 1.
Speaking at the president Meet-the-People tour, Mr Bah said the commitment was made after series of cabinet discussions involving his ministry and the presidency.
He said government is committed to seeing Gambians working in the tourism industry employed again.
"We started the discussion on Sunday [and] yesterday we concluded the discussions under the instruction of the president.
"The president wants to see the Gambian youths employed again [and] he wants to see the tourism industry back again.
"It has been his major concern. Therefore, the two ministries have agreed that with effect from 1st October, any visitor to this country [the Gambia] if you have OR Code, if you have certified and you are certified [that] you have been fully vaccinated – you are free to come to this country without a PR Test and you will not be quarantined," he told the rally.
Mr Bah, who heads the National Reconciliation Party also said anyone who produces the above documents will not be subjected to a coronavirus test and quarantine.
"You are not required to come with a PR Test and you will not be subjected to a rapid test and you will not be quarantined," he said.
The minister's declaration comes after thousands of employees in the tourism industry lost their jobs due to the outbreak of coronavirus, which has crippled world economies and forced millions of people out of jobs.
The tourism sector employs more than 150,000 ­workers, and is the country's second-largest contributor of GDP after agriculture, but when the coronavirus emerged in the country in March last year, the government was forced to shut down the industry and ordered people to stay at home to control the spread of the virus.
Reporting by Adama Makasuba