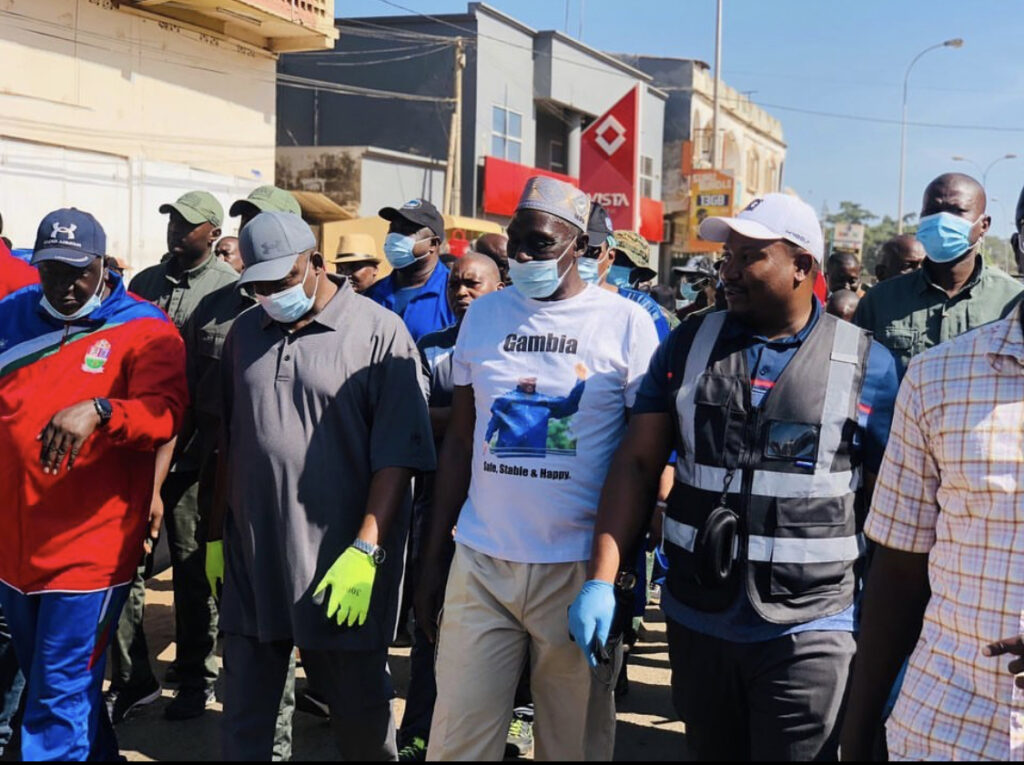 The Gambia government has issued a warning to the public against violating a nationwide cleaning exercise on Saturday despite making participation voluntary.
The nationwide cleaning exercise will kick off on Saturday (28 January) from 9:00am to 13:00pm.
However, the government said it is voluntary but urged Gambians and non-Gambians to join the crusade in making the country clean and healthy.
"While participation is voluntary, citizens and residents of The Gambia are encouraged to join cleaning exercises in their respective neighbourhoods and public spaces," the government said in a statement amid public backlash.
Accordingto to the statement, the communal cleaning exercise should be repeated monthly as "a clean nation is a healthy and wealthy one".
"Vehicular movement will not be restricted and shops would remain open. However, The Gambia Government encourages business owners to clean the front spaces and access routes to their shops tor enhanced environmental hygiene.
"Motorists, passengers and pedestrians are advised to desist from disposing waste on the roadside.
"Inspectors from The Gambia Police Force and other stakeholders will be deployed nationwide and those found wanting would be prosecuted accordingly," the statement added.
The monthly nationwide cleaning exercise was introduced by ex president Yahya Jammeh during his rule.
Reporting by Adama Makasuba