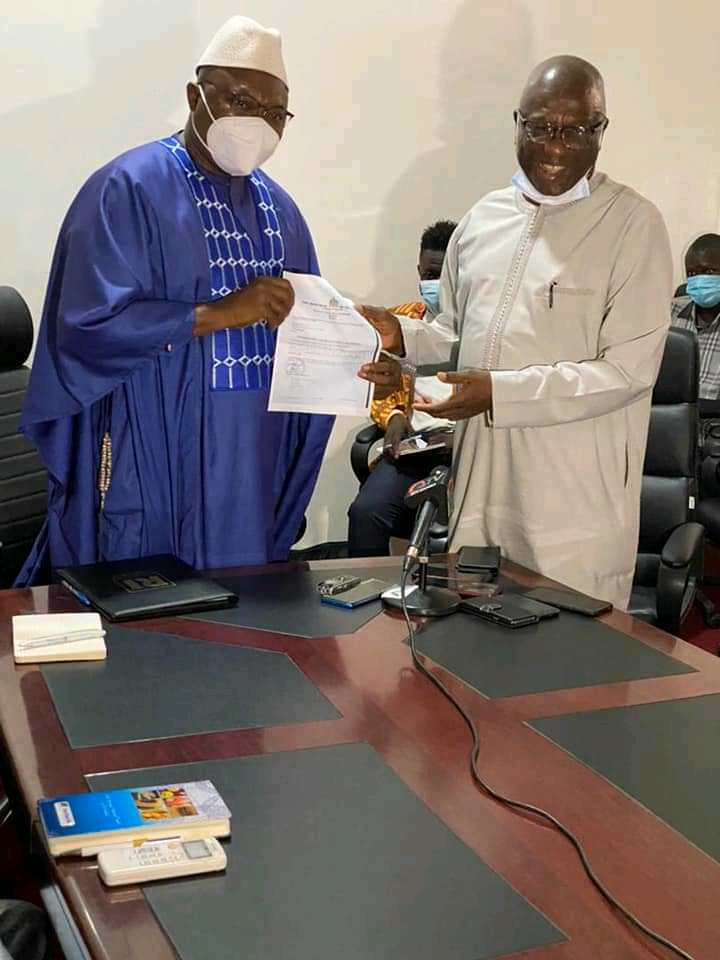 Gambia Ports Authority has given a cheque for D50 million to the government through the Ministry of Finance as dividend payment.
The payment is from GPA's 2019 profit which amounted to D200 million.
Bai Lamin Jobe delivered the cheque to the Minister of Finance at his office in Banjul on Friday.
Mr Jobe appealed to the minister "to assist the GPA to meet the challenges especially the physical challenges of the deficit in their infrastructure which has been on the table for the past five years."
Mambury Njie, the Minister of Finance and Economic Affairs, said the support will greatly assist the government in executing the budget-based on plan revenue and plan expenditure.
"I strongly recognised the great reform strategies that the GPA has vigorously entered in order to attain a sound and effective institution central to the ability to raise funds and improve accountability to the primary shareholders in government and to citizens."
He commended the management and staff of Gambia Ports Authority for the already agreed gesture between government and its corporate institutions, saying "this will serve as a deeper catalyst for creating good fiscal space and enable GPA divesting shares."
Reporting by Adama Makasuba