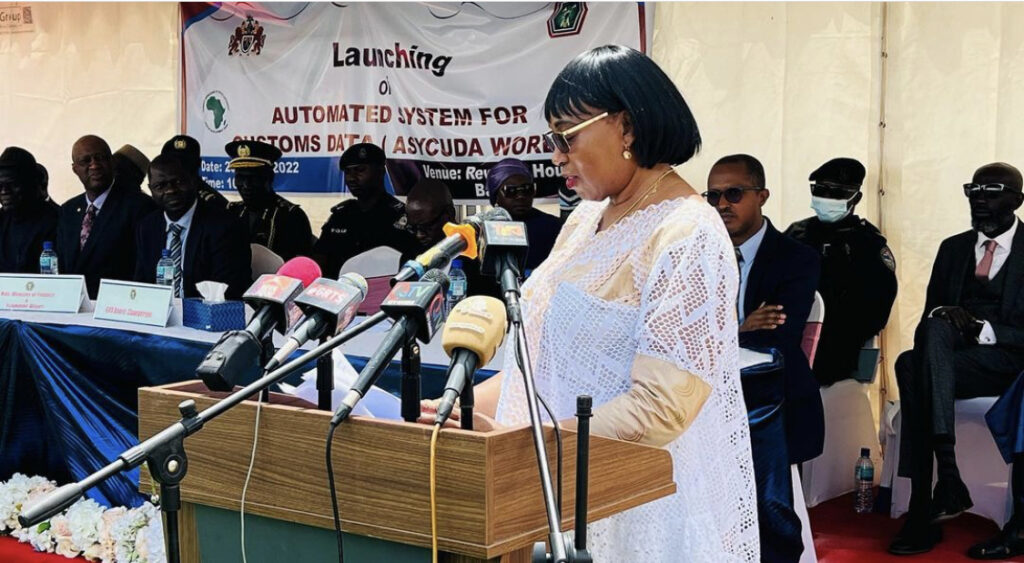 The Gambia Revenue Authority (GRA) has unveiled an annex revenue house worth 22 million dalasi in Banjul.
Yankuba Darboe, Commissioner General of the Gambia Revenue Authority, described the inauguration as "a great sense of pride".
"We decided to do this with our development partners IMF, the World Bank as we know that the building was here since colonial days, we taught that GRA needed extra office space because that office was no longer fit for use.
"This major decision which was guided by a critical and thorough review of the authorities on ongoing on the anticipated reforms modernisation and additional human resource management was not there the management was prompted to venture into this multimillion revenue house project," he said.
Seedy Keita, minister of finance and economic affairs commended Gambia Revenue Authority for the launch of the house
"While other institutions are struggling in these trying moments, GRA has thrived. It is no longer the most able but the most adaptable, and it is a delight to inaugurate this magnificent building," he added.
"Our primary consideration was to ensure that we deliver to your authority that gives value to money and provide a comfortable and conducive environment for your valuable staff," Matarr Njie said.
Reporting by Adama Makasuba