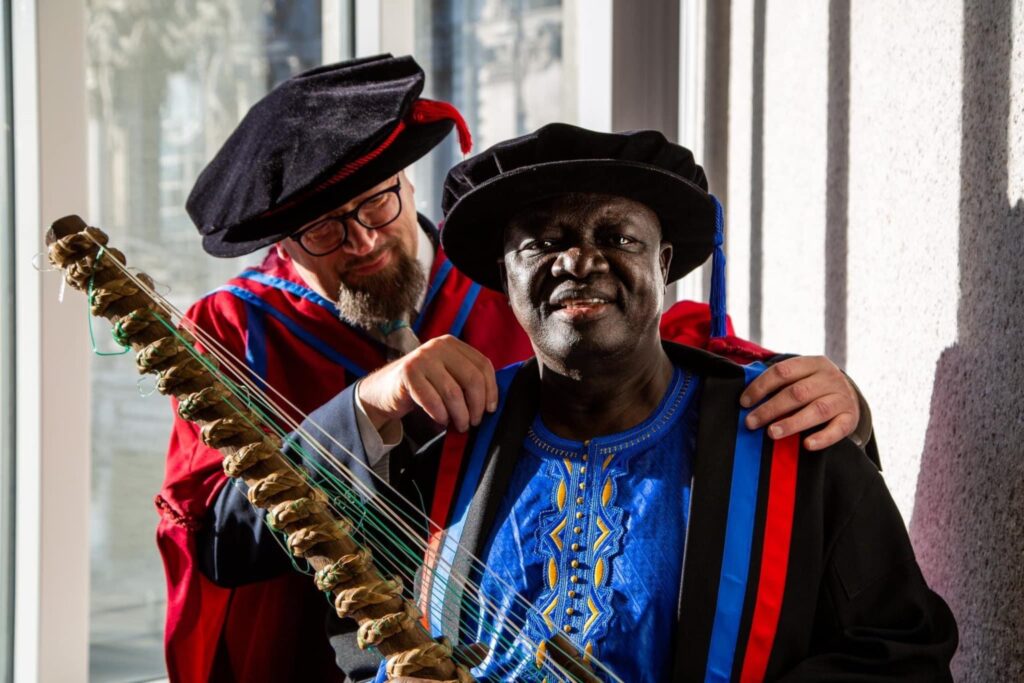 Gambian music legend Jaliba Kuyateh has been awarded an Honorary Fellowship in recognition of his work using music to improve perinatal mental health.
Jaliba Kuyateh was awarded the honorary fellowship by the Goldsmiths, University of London at a graduation ceremony today.
The Kora King dedicated the honours to the people of the Gambia in particular Gambian women and children.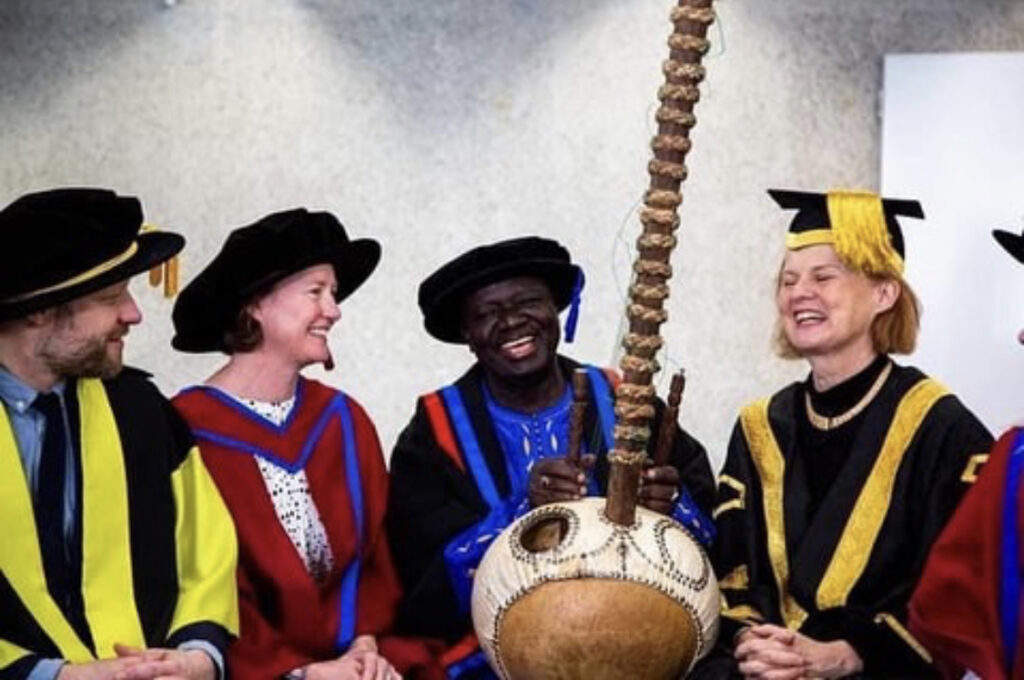 Jaliba is a UNICEF Goodwill Ambassador and the only Gambian to have ever held that post.
He said he was appreciated of the recognition and pledged to continue his collaborative work with Professor Lauren Stewarts of Goldsmith University in the area of participatory music research.