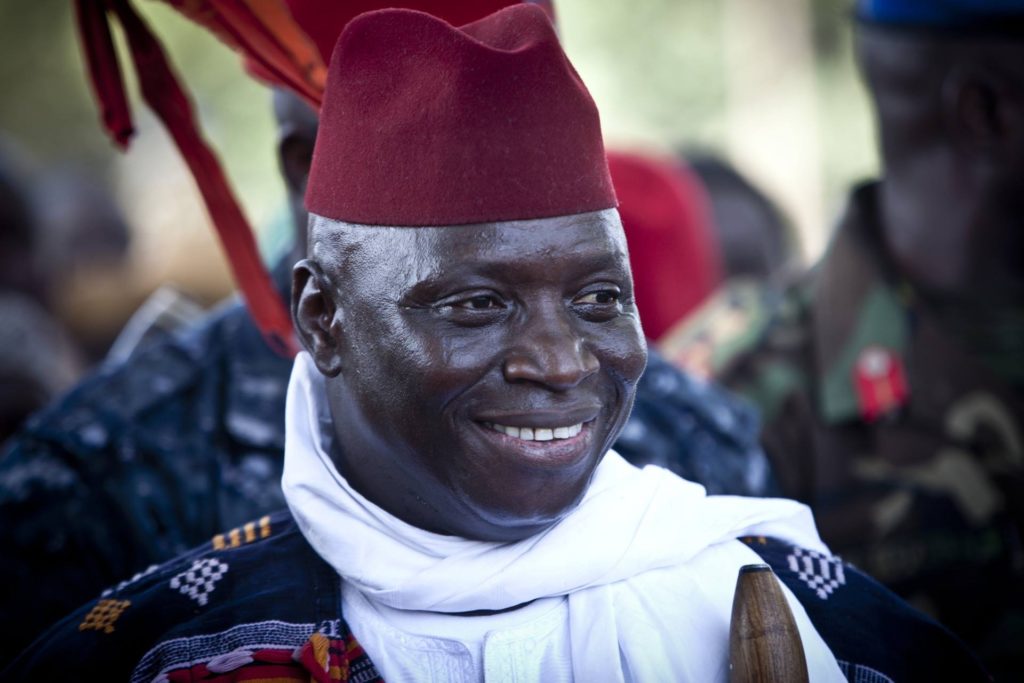 Former President Yahya Jammeh has launched a fresh verbal criticism against President Adama Barrow's government saying The Gambia has turned into an insecured state under Barrow's five year rule.
Jammeh who is in exile in Equatorial Guinea was speaking via telephone at a GDC-APRC rally in Sarre Bojo amid a warning threat by President Barrow to Mama Kandeh against inviting Jammeh to speak at his rallies.
But Kandeh defied Barrow's warning and allowed Jammeh to speak today at his rally.
"For five years now, The Gambia has turned into a country of killing and selling drugs and bad activities," Jammeh said.
"If hell was in this world, then today The Gambia is in hell," he added.
Reporting by Adama Makasuba