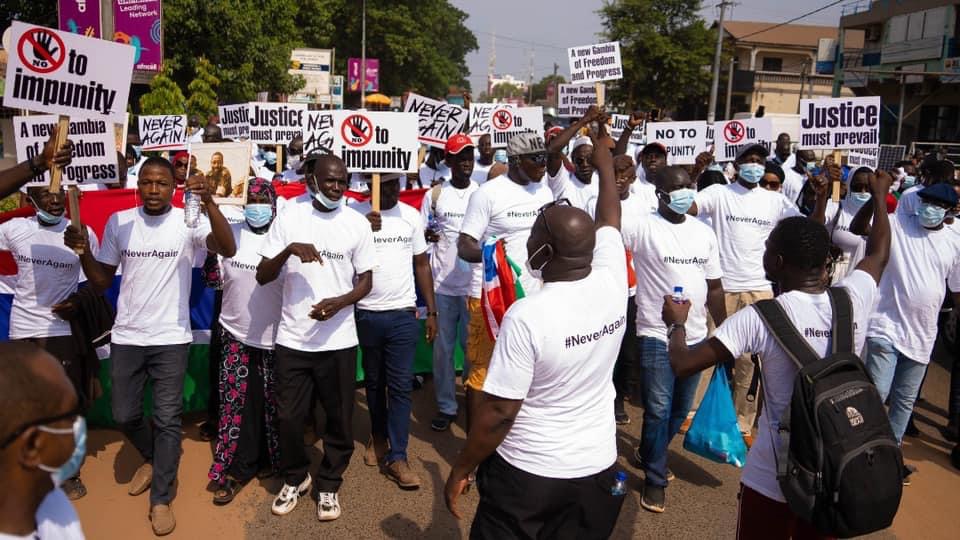 The victims of former president Yahya Jammeh have laid out demands for the Barrow government.
The demands were disclosed during a solidarity march by activists, victims and politicians.
In a statement the Victim's Centre demands "The TRRC final report and recommendations to be submitted to the President as soon as possible.
"Accountability for all those who bear the greatest responsibility for human rights violations committed during Jammeh's 22 years' dictatorship.
"The government to set-up an independent body responsible for the review of TRRC reparations guideline and regulations in order to adequately provide reparations to victims.
"The government to work closely with victim-led associations to establish a national monument to remember and honour victims of human rights violations.
"The government to issue a public apology to enhance reconciliation and healing."
Reporting by Adama Makasuba