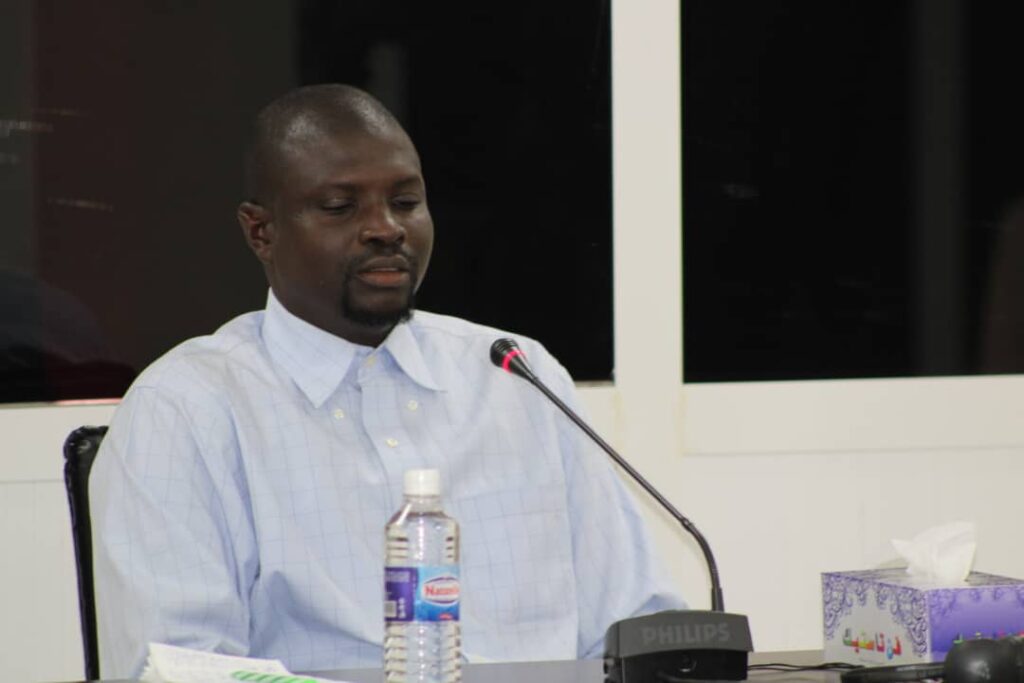 Pa Modou Faal has said that he found a pistol on the desk of one Alagie Mor Jobe, an officer at the National Intelligent Agency, when he was called for questioning.
Mr Faal was testfying before the Truth, Reconciliation and Reparations Commission (TRRC).
"I found a pistol on a desk in Alagie Mor Jobe's office. I feared because I didn't know Alagie Mor Jobe," he told the Commission.
He said he was later ushered upstairs at the conference room of the NIA, adding he was questioned by a panel of more than ten NIA officers.
He said: "I was asked about why we published that press release, they asked me which political party I belonged to."
He told the Commission that other journalists were equally arrested and detained with him at the NIA.
"The first night was terrible…it was an opened place full of mosquitoes," he said.
He added: " knowing the NIA that time we were thinking that the jungulars will come for us. We didn't sleep…three nights we didn't sleep."
Pa Modou Faal was among Jammeh's victims in 2009 while serving as treasurer of the Gambia Press Union .
In the same year, former president Yahya Jammeh granted an interview to GRTS in which he used 'disparaging' ramakrs against the slain journalist Deyda Hydara.
However, the executive of the Gambia Press Union through its then president Ndey Tapha Sosseh wrote a rejoinder to the president which was published as press release.
Reporting by Adama Makasuba