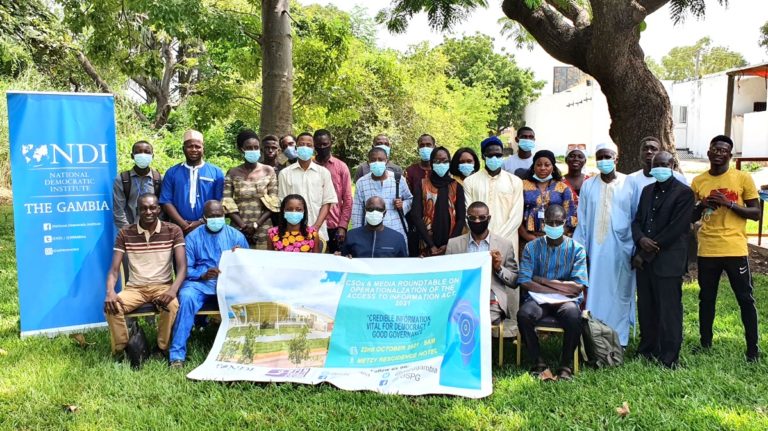 Journalists and civil society activists today gathered to look for ways to operationalise access to information law held at Metzy hotel.
The Access to Information Act was signed into law by President Adama Barrow in August – a move widely welcomed by Gambians both at home and abroad.
The law seeks to promote human rights and inclusive access to public information, transparency, accountability and good governance as well as strengthen the culture of information sharing and increase public participation in government.
Abdoulie Jadama told participants that the event is to continue the tremendous work by the media and the CSOs for access to information.
"We believe that to end the tragedy of bureaucracy of secrecy, this law is tremendous in ending that."
Meanwhile, the executive director of the National Democratic Institute, said journalists cannot inform the citizenry without access to information, adding the law will help journalists in their work.
"The law is a tool to breach the information gap between the government and media and it is a tool to anti-corruption. What we are doing now is about democracy and is about creating space for the citizens," he said.
Bai Emil Touray, from the Media Council, described the law as a ground-breaking that will help to create ways of proceedings.
"This document is just a blueprint and it needs to be operationalised and we cannot do so without critically operationalising it. It is my candid view that if this document is operationalised it will serve the public good," Mr Touray said.
"Most of our public officials tend to shroud themselves with information secrecy, but it is my candid view that if we operationalise this document, it will serve the public good," he added.
Reporting by Adama Makasuba