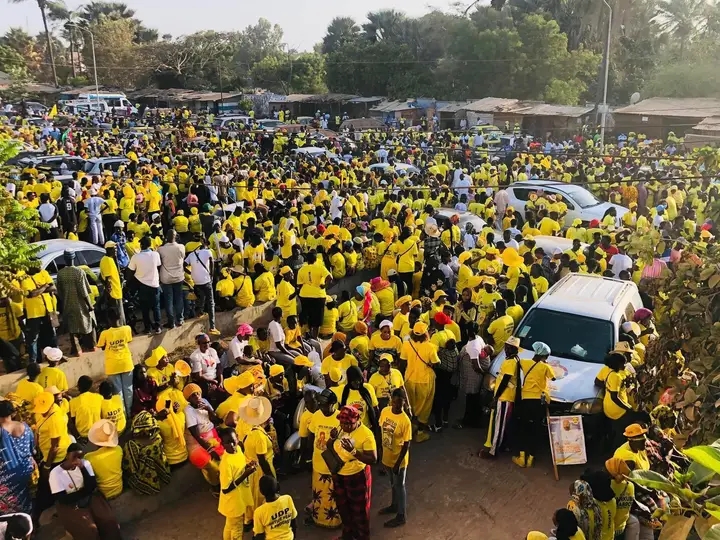 Hundreds of jubilating supporters of United Democratic Party dressed in their yellow party colour converged at their leader's residence in Pipeline to celebrate the victory of their party candidates in Saturday mayoral and chairmanship elections.
The party triumphed over their political rival, ruling National People's Party, after winning key seats including Banjul, Kanifing Municipality and Brikama Area Councils in a landslide victory.
UDP also secured the popular vote after polling 209,465 votes leaving the National People's Party with 194,062 votes.
"We are not their companion, they should learn their lesson now that we are the biggest and most powerful party [in the country]," a jubilating United Democratic Party supporter told Gambiana.
While the opposition UDP took control of all the councils in the Greater Banjul, the ruling NPP made gains in rural Gambia.
NPP have taken control of Kerewan Area Council, Basse Area Council, Central River Region and Upper River Region Councils respectively.
Political commentators attributed the failure of the ruling party to economic challenges including rising cost of living, high cost of electricity and alleged corruptions in the government.
Reporting by Adama Makasuba