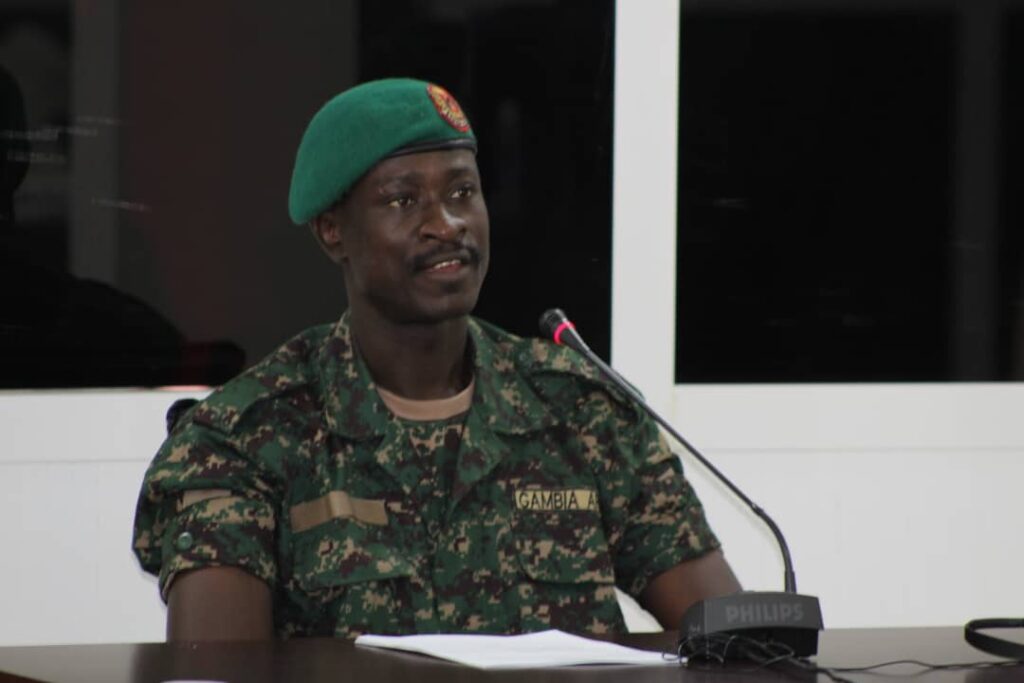 A death squad member of the ex – president Yahya Jammeh has shown regret for giving false testimony before the Truth, Reconciliation and Reparations Commission (TRRC).
Warrant Officer Class 1 Alieu Jeng began his testimony by denying his role in any killings, after being adversely accused of committing gross human rights abuses during the 22-year rule of former president Yahya Jammeh.
But after the lead Counsel Essa Mbye Faal read a statement he gave to the Police in 2017, Mr Jeng maintained silence for some minutes and admitted telling lies before the TRRC.
"Yes I lied. I don't choose to lie, yes I agree I lied," he confessed to giving false testimony to the Truth Commission.
After returning from the lunch break, Mr Jeng, asked for forgiveness from the Commission for giving them untrue testimony saying "it was of shame to him".
After denying his role in any killings, Jeng confessed to taking part in the grusome killing of veteran journalist, Deyda Hydara.
In his earlier testimony, he said that he was asked by Tumbul Tamba not to shoot, which he said was, because of avoiding causing harm to his colleague Malick Jatta.
However, Malick Jatta another member of Jammeh's hit squad told the Commission that all of them including himself, Alieu Jeng, Sanna Manjang and Tumbul Tamba fired at Deyda Hydara.
Jeng also confessed to participating in the killing of Dawda Nyassi which he had earlier denied.
In the start of his Thursday testimony, he said " I don't kill him (Dawda Nyassi)."
Meanwhile, he asked for forgiveness from the families of Deyda Hydara and Dawda Nyassi for forgiveness.
His testimony continues on August 19, 2019.
Reporting by Adama Makasuba