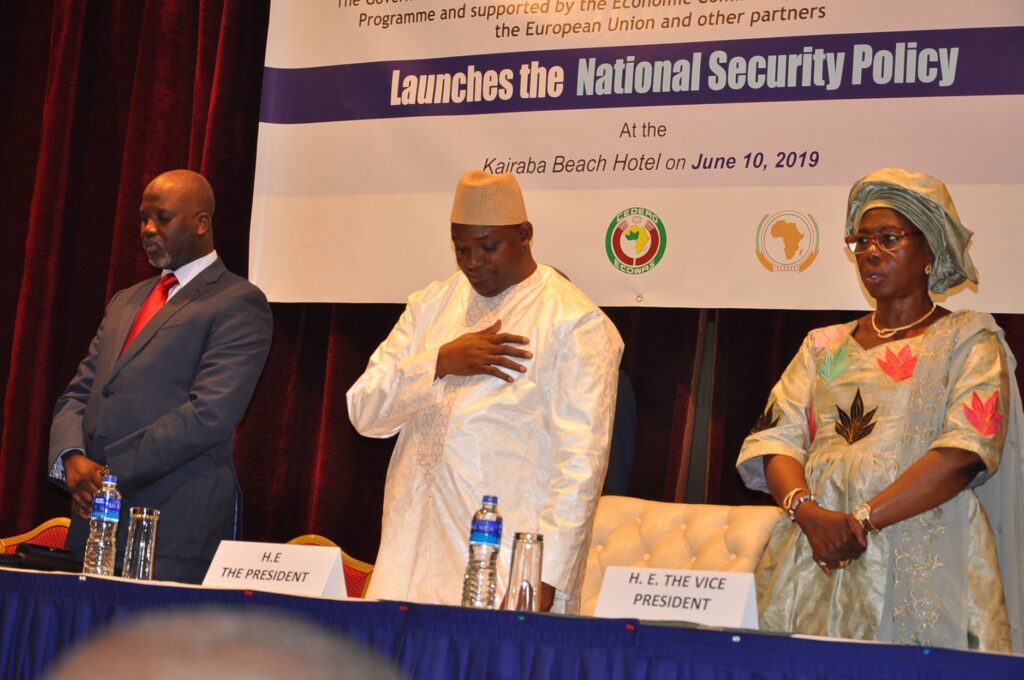 The Minister of Justice has assured the country that the security sector reform process will be done in "fairness and professionalism and will not target any tribe, religion or region".
Abubacarr Tambadou was speaking at the launch of the national security policy on Monday at Kairaba Beach Hotel.
Baa Tambadou, who double as the chairman of the security sector reform steering committee, said "no one will be targeted on account of their ethnicity, tribe, religion or region."
The launch of the new policy brought together top government officials including Gambian president, officials from the United Nations and European Union, and it aims at maintaining, safeguarding and defending the national core values which will ensure the safety, security and prosperity of the Gambia.
He added: "allow me to dispel some misconception about the security sector reform processes – this exercise is not all about reducing the size or number of our security personnel, this is perhaps at the bottom of our priority list and when it occurs we want to assure everyone that it will be done with the requisite care, fairness and professionalism."
He described the launch as an opportunity to reflect on the past and "for teaching us lesson for the future; the 1st of December 2016 created a unique window of opportunity that must be seen, transformed outcome into a modern democratic state."
However, he said "there have been failures in the past when some elements of the Gambia Armed Forces didn't live up to expectations but that the Gambia armed forces are our armed forces – they are the people's armed forces. They are not enemies of the people."
Mr Tambadou praised the members of the Gambia armed forces as "hard working soldiers who are dedicated to the peace of the country."
He called for building a civil-military relationship in the modern democracy of the country, saying "we want Gambia armed forces for all and not for some."
Meanwhile, the new security policy framework includes the security reform sector strategy, national defense strategy, national police and law enforcement strategy.