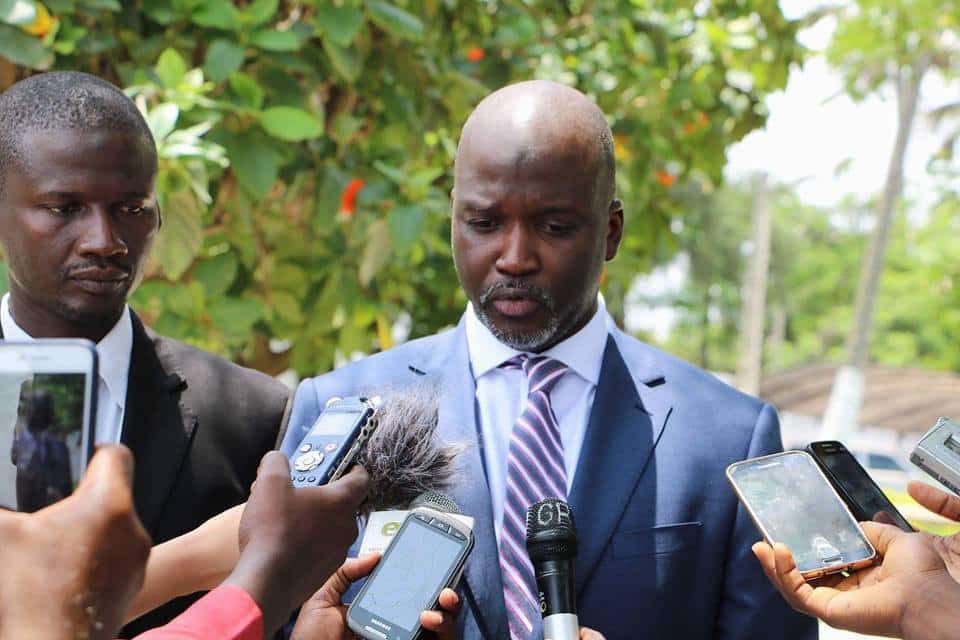 The Minister of Justice and Attorney General, Abubacarr Tambedou has said the Gambia government is committed to revoking the bad media laws in the statute books of the land.
Baa Tambedou made the remark on Tuesday during a press conference held at the Justice headquarters in Banjul, adding "these laws clearly have no place in a modern democracy."
The press conference is a quarterly press engagement of the works of the ministry and this was the ministry's first press conference in 2019.
"We have also embarked on a comprehensive amendment of the Information and Telecommunication Act with the aim of removing all the bad and unconstitutional media laws enacted by the previous administration and also to provide for laws that will facilitate the exercise of rights to freedom of expression," he said.
Mr. Tambedou also said his ministry has been working closely with the Ministry of Information, Communication and Infrastructure and Article 19 on a comprehensive review process of the media laws in the country.
He added: "This involve the promulgation a Media Services Act that will consolidate and modernize a variety of currently desperate and often obsolete media related laws such as the Newspaper and Broadcasting Station Act of 1944 or the Telegraph Station Act of 1913."
Meanwhile, last week, Gambian journalists intensify calls for government to scrap all draconian media laws, and lamented about access to information in the country as a challenge to their work.
In 2017, the Supreme Court of the Gambia ruled that criminal "defamation", "libel" and "false news online" are unconstitutional.
However, the court upheld that "false publication and broadcasting" law as constitutional, and scrap in part the coverage of "sedition" law to only protect the President of the Republic and administration of justice.
Reporting by Adama Makasuba