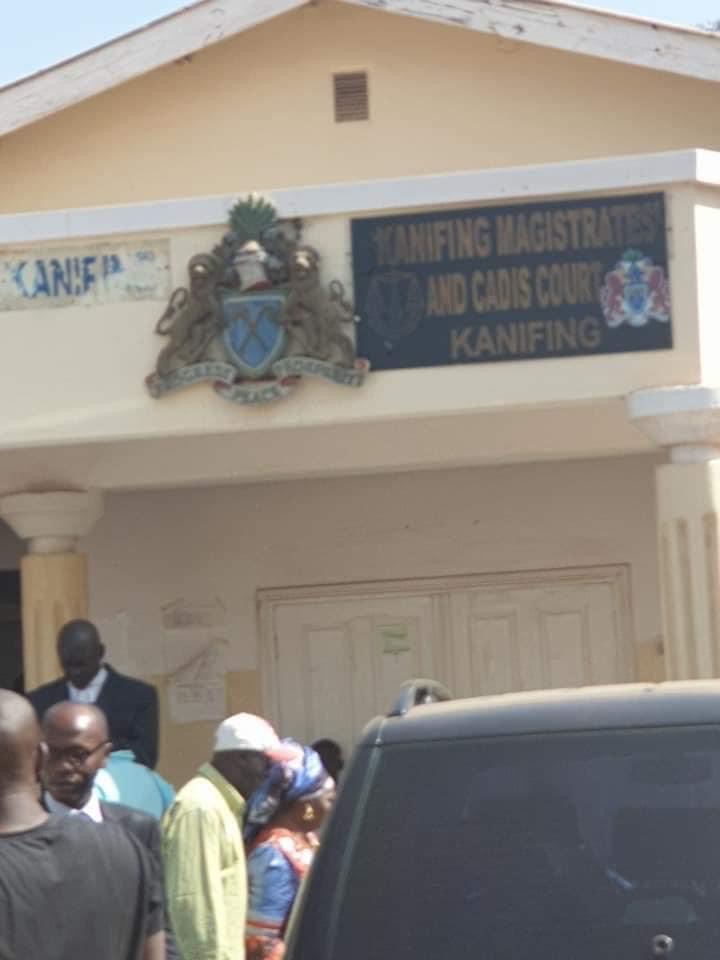 A man appeared at Kanifing Magistrate Court today and was sentenced to 18 months in prison for offences including burglary and theft.
Alpha Omar Jallow of Kanifing was sentenced for theft of a red bag valued at D1500, cash amount of D4,500, clothes valued at D250, Ten Sierra Leone football jersey shirts valued as D1,900, one Gambian residential permit 2021 valued at D500, one mobile phone mark Techno valued at D38,800.
The court heard how Jallow committed the crime last October at a workplace in Westfield.
The complainant Muhammed Sundifa was asleep when the accused entered the room and stole the items.
After he left the complainant reported the theft to Kanifing police station and an investigation was launched.
The prosecutor said the complainant later saw the accused person with the stolen items and confronted him.
The accused person was arrested and charged with theft.
He pleaded guilty at a trial presided over by Magistrate Colley.
Reporting by Adama Makasuba
Editor's note: We have a small favour to ask. We'd like to thank you for putting your trust in our journalism this year – and invite you to support our fundraising campaign. Every contribution, however big or small, powers our journalism and sustains our future. Thank you. Donate here: https://gofund.me/cf970c54