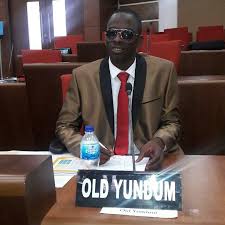 The MP for Old Yundum has claimed many popular Gambian human rights defenders
are "party militants" masquerading as civil society activists.
Abdoulie Ceesay did not name any of the human rights defenders he thought were political activists.
The outspoken lawmaker, a former member of the opposition UDP who switched allegiance to President Adama Barrow in 2019, took to Facebook yesterday to make his claim.
"Most human right defendants in The Gambia including the so-called popular defendants are all politically associated," the MP said
"They do have a right to association, but they don't have any right to use human rights to cover up their dirty game."
Reporting by Adama Makasuba